BJP president Amit Shah's recent visit to Bengal has energised politics in the state. It holds up the tantalising prospect of a BJP thrust in a polity currently dominated by Mamata Banerjee and the Trinamool Congress. An important test for the BJP will be to increase its vote share in the panchayat elections due next year. The very idea of such a test is a surprise because the expectation was the BJP would first challenge Trinamool in urban Bengal and only later in the rural heartland.
Trinamool too had begun its battle against the CPI(M) by focusing on Kolkata and the smaller cities and towns. It made inroads in rural areas subsequently. Yet, the fact that its hold on rural Bengal is relatively recent - unlike in greater Kolkata and the rust-belt towns of south Bengal, where Mamata's party has deeper roots - means Trinamool may be vulnerable precisely there.
What is also giving the BJP hope is the precipitous decline of the CPI(M). The Communists still have their adherents in Bengal but their vitality as a political force has diminished. In their ability to seriously confront Mamata on the streets, they are gradually but unerringly being surpassed by the BJP. The social composition of the CPI(M) and the Left - post-1947 Hindu refugees from East Pakistan have been a strong constituency, as has Bengali Hindu prejudice, which the CPI(M) packaged in regional and ideological terms, rather than in a religious frame - makes the Communist and/or the anti-Mamata voter a potential target for the BJP.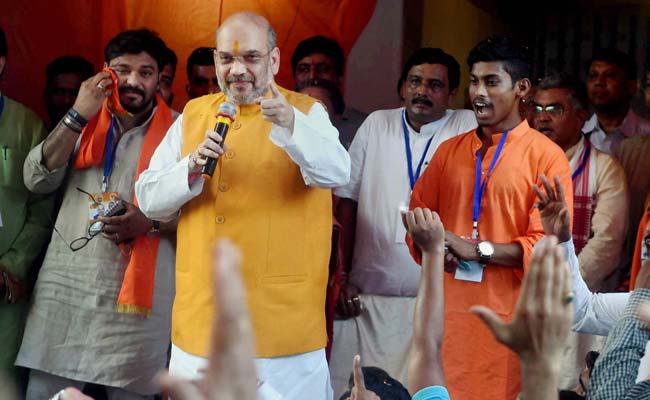 Having said that, there needs to be sobriety in terms of timelines and the pace of the BJP's ascendancy. The party still lacks a suitable mass leader who is native to Bengal. As of now, there is no equivalent of a Sarbananda Sonowal or a Himanta Biswa Sarma (both Assam) or a Dharmendra Pradhan (Orissa). That apart, the division in the opposition votes - with the CPI(M) losing ground and the BJP gaining, albeit from a low base - will give Trinamool comfort in the short and medium run. As things stand, Trinamool should win in a canter in the 2019 Lok Sabha election as well as the 2021 assembly election.
The BJP's realistic target is to raise its Lok Sabha strength in the state from two (in 2014) to four or five in 2019. In both 2019 and 2021, it would want to be the second biggest party as measured by vote share, permanently crossing the CPI(M). If both those goals are achieved, it will be a milestone moment for Narendra Modi and Amit Shah. It will also build the foundations for a determined BJP campaign in Bengal in the early 2020s. Given this, Shah's visit to Bengal has not merely inaugurated the battle for 2019; it has inaugurated a decade-long political project.
Trinamool has been successful in building a solid Muslim bloc, comprising both Bengali-speaking Muslims and Urdu-speaking Muslims. In an earlier age, these groups divided loyalties between the CPI(M) and the Congress. However, the manner, technique and instrumentalities of this Muslim mobilisation have been disturbing. Mamata has often catered to lowest-common-denominator sentiment. In middle Bengal, a backlash is evident. How effective that backlash will be in immediate electoral terms is another matter.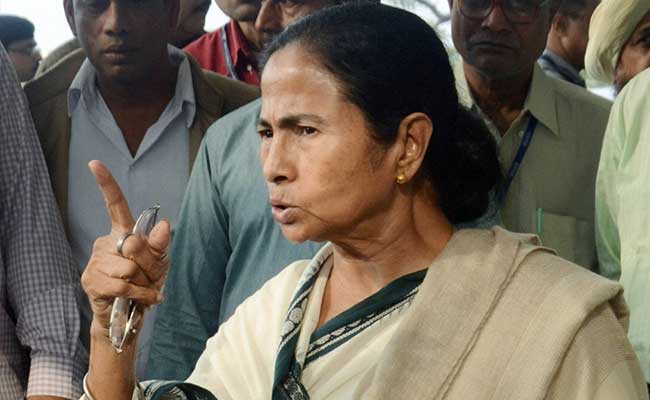 Domestic political battles usually have little foreign policy impact. Even so, Bengal's geographical location and the curious diplomatic play to India's east means Mamata's hostility to the BJP and the Modi government could have international implications. Two examples are important here.
First, with the CPI(M) slipping in even north Bengal, with no serious electoral threat and with no elections for some time now, this is as good a moment as any for Mamata to agree to the Teesta Waters Agreement with Bangladesh. The union government is keen on this as part of a broader infrastructure and connectivity compact with Bangladesh. A Teesta accord will strengthen Sheikh Hasina, the Bangladeshi Prime Minister. It will allow her to answer domestic critics who accuse her of linking her country too closely to Indian interests.
As it happens, Hasina's most determined ideological rivals in Bangladesh are in the Jamaat-e-Islami, which has cross-border linkages with orthodox and Islamist groups in Bengal. Some of the latter are key stakeholders in the Trinamool election machine and patronised by Mamata's government. This has led to concerns, in both Dhaka and Delhi, as to whether Trinamool's opposition to the Teesta agreement is a price the Bengal Chief Minister is paying to vote managers.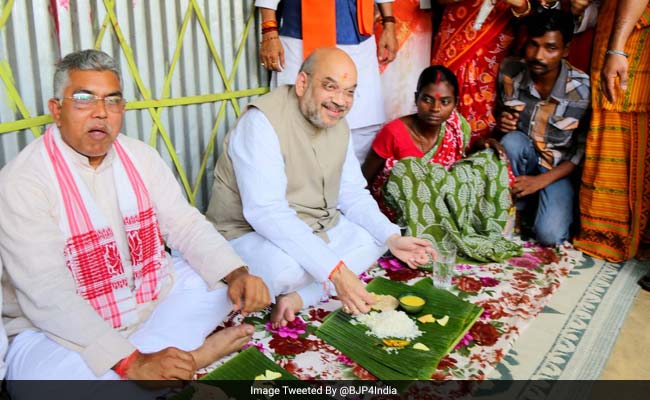 Second, in June, Mamata is expected to travel to China. At one level, this is perfectly in order. Chief Ministers often go on business trips to other countries. Indeed, Modi visited China several times when he was running Gujarat. Nevertheless, there is a back-story here. The Kunming (Yunnan province) to Kolkata corridor is feature of the Chinese One Belt-One Road (OBOR) initiative and part of the Bangladesh-China-India-Myanmar (BCIM) project.
India has been wary of Chinese expansionism in the region, whether economic and political. It has sought to offset OBOR, or at least complement it, by pushing BBIN (Bhutan, Bangladesh, India and Nepal) and reviving BIMSTEC (Bay of Bengal Initiative for Multi-Sectoral Technical and Economic Cooperation, comprising Bangladesh, India, Myanmar, Sri Lanka, Thailand, Bhutan and Nepal).
The Chinese haven't given up. They have a long record of divide-and-rule games, of offering incentives to specific regions and provinces in neighbouring nations to put pressure on national governments. There is the realistic prospect of Beijing holding out investment carrots for Mamata and urging her to become a BCIM advocate in India, irrespective of New Delhi's broader foreign-policy calculations.
(The author is distinguished fellow, Observer Research Foundation. He can be reached at malikashok@gmail.com)
Disclaimer: The opinions expressed within this article are the personal opinions of the author. The facts and opinions appearing in the article do not reflect the views of NDTV and NDTV does not assume any responsibility or liability for the same.