The BJP manifesto for the Uttar Pradesh Assembly elections was an event that aroused many expectations. People were hoping that they would receive some compensation for the terrible toll exacted from them by note-
bandi
(demonetization). The manifesto released by BJP President Amit Shah on the 29th of January at a public meeting brought them little cheer and new concerns.
His party has promised to constitute "Anti-Romeo Squads", which will patrol areas especially near educational institutions. Nothing like this has ever been promised by a political party before.
The insecurity that haunts women of all ages in Uttar Pradesh and other parts of India is very pervasive and shows no sign of abating. In such a situation, strong measures are certainly needed to ensure that crimes against women are taken seriously, FIRs are lodged, cases are pursued conscientiously and perpetrators punished as severely as possible. Promises to do all these things have been broken by successive governments. Does the promise of these squads address this problem? A close reading of the manifesto reveals that the BJP is not thinking in terms of assigning special groups of police personnel to ensuring the safety and security of women. The squads it has in mind are vigilante groups armed with the authority and the muscle-power to "look after" women and girls in whatever fashion they deem fit. Given the record of Sangh Parivar-controlled
Gaurakshak
(cow protection) groups and moral policing groups like the Ram Sene, the Bajrang Dal and others in many parts of the country, there can be little doubt about the role that these squads will play in the rather unlikely event of the BJP forming the next government in UP.
Shri Amit Shah was quick to defend the proposal for these squads saying that they will protect "all girl students" and that there is nothing communal about the proposal; his party's national co-convenor, Sunit Bharala,
told a national news channel
during the Prime Minister's election rally in Meerut that the squads would take action in cases of "love
jihad
". According to him, "Love
jihad
targets innocent girls and lure them (sic). The Muzaffarnagar riots took place because of this love
jihad
".
With this statement and the memories that it invokes, the BJP election promise assumes ominous proportions. In 2012, two young Hindu men killed a young Muslim and were later themselves killed in the subsequent violence in an altercation in Kawal, Muzaffarnagar. A totally false rumour was circulated that the initial fracas was caused by the fact that girls belonging to the Hindu boys' family were 'teased' outside their school by young Muslims including the murdered boy. (Later on, it was established that there were no school-going girls in the family.)
This incident was preceded and then followed by a vicious propaganda campaign that the honour of Hindu daughters and daughters-in-law was being repeatedly attacked by Muslims and had to be avenged. Terrible rioting followed, thousands were rendered homeless, at least 12 Muslim women were brutally gang-raped, and more than 60 people (most of them Muslims) were killed.
The BJP victory in the 2014 general election was made possible to some extent by the Muzaffarnagar riots and the passions aroused by the Sangh Parivar campaign. They have, therefore, never been allowed to die down and their embers are regularly stoked.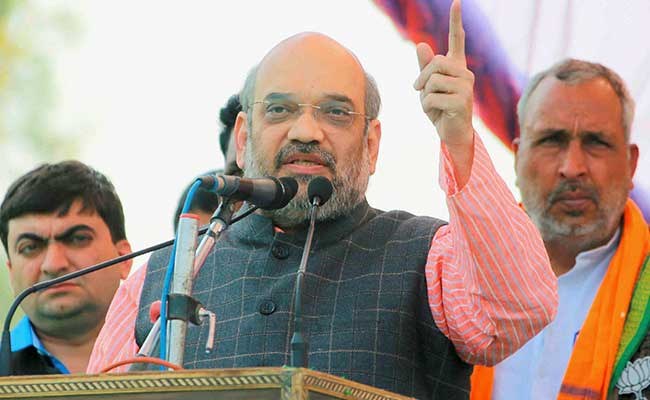 Soon after the elections, in August 2014, a case in Meerut was widely reported of the forced abduction and conversion to Islam of a young woman who also had to agree to marry her abductor. Many Muslims were arrested, and Meerut and its surrounding districts were converted into a tinderbox for weeks. Months later, the young woman went to the police station and gave a statement that she had entered into a relationship with the Muslim of her own free will and wanted to live with him. She also said that
a BJP leader had given her father 25,000 rupees
to file the initial case.
Concocted cases like this one is all that the Sangh Parivar has been able to produce as proof of the "Love
jihad
" that they have claimed for years is raging in India. A decade ago, several marriages between Hindu women and Muslim men were reported in Karnataka and Kerala, and the Sangh Parivar came to the fore with allegations that conspiracies were hatched and young Muslim men, dressed in 'tight jeans" on two-wheelers, actively seduced "foolish young Hindu girls", often by presenting them with watches, and then married them. After marriage, these girls were not only converted to Islam but also into baby-producing factories. Later, they were either divorced (triple
talaq
in action) or forced to accept the ignominy of sharing their husbands with one or more co-wives.
One such case was taken to the Karnataka High Court by the father of a Hindu girl who alleged that his daughter was a victim of "Love
Jihad
." Her husband was from Kerala, and the court ordered the Kerala police to file a report on this practice since many such cases were being reported. The police extended their enquiry to all the districts of Kerala to find details of girls and women missing and whether there was any "Love
Jihad
" movement. They then filed a report before the High Court saying that, despite voluminous information collected, they could not find any information about such a movement. The court then directed the young woman to go and live with her husband.
It is important to remember that a similar campaign was launched in Gujarat even before the 2002 riots and, during the riots, a VHP pamphlet was distributed which enumerated the many ways in which Muslims were dishonouring Hindu women. Needless to say, while the Sangh Parivar professes much concern for the safety and honour of Hindu girls and women, it is committed to extremely patriarchal norms that violate the independence and rights of women. They have always opposed equal inheritance laws for Hindu women and have often re-iterated their commitment to
Manusmriti
. They never oppose sex-selective abortions, child marriages and honour killings, practices that are rampant in BJP-ruled states. While Amit Shah may aver that his "anti-Romeo squads" will protect all women, not only does his party refuse to demand justice for Muslim rape victims of the 2012 riots but, in fact, it does everything in its power to see that the perpetrators go unpunished.
The vigilantism of those who are able to punish those whom they hold guilty of violating religious, cultural and traditional norms is increasing exponentially. They enjoy complete impunity and inflict violence at will. Women are often the victims of the barbaric violence inflicted by
gaurakshaks, khap panchayats
and caste groups in the name of protecting the honour of their religion, caste or community.
"Anti-Romeo Squads" will constitute yet one more threat to the right of women to make their own choices without fear of violent and unlawful retribution.
(Subhashini Ali is former MP, former Member of the National Commission for Women and Vice President of the All India Democratic Women's Association.)
Disclaimer: The opinions expressed within this article are the personal opinions of the author. The facts and opinions appearing in the article do not reflect the views of NDTV and NDTV does not assume any responsibility or liability for the same.