It is a common phenomenon around the world for a city to face an epidemic after facing heavy rain and water-logging. Here in Mumbai, we face the epidemic that has hit a few opportunists called the blame game and the misinformation campaign.

Yes, things did go wrong.

Or at least wrong in human eyes. But on a day as that, when we battled the fury of nature, things also did go right, when they could have gotten worse.

I'm writing about the things that went right on August 29 and what has changed post 2006, the things that went right with the administration, because if I talk of goodwill gestures of Mumbaikars, it will take more than a year to list them! Similarly, those of temples, mosques, gurudwaras and churches.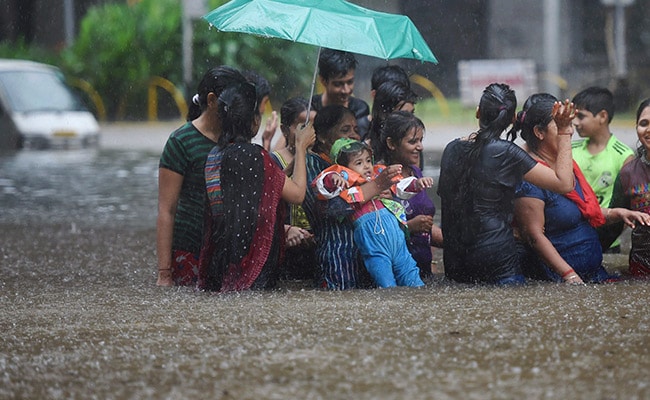 There was a silver lining in the dark clouds - the BMC and its staff and machinery.

To begin with, while most other services (private and government like the airport and the railways) halted, the BMC did not halt for a single minute. It worked on two levels: regular work and disaster control.

Almost 30,000 officers and staffers led by the Mayor Mahadeshwar ji, and the Municipal Commissioner Ajoy Mehta ji, the AMCs and the DMCs were on the ground, working, wading through the water wherever needed and helping people. Their exemplary service against all odds has to be commended. Stories about the Mayor himself standing in waist-high water helping people, the Municipal Commissioner, working tirelessly, being on the ground till the last staffer completed the disaster relief work, are just glimpses of what the last man, standing against the fury of nature, had to go through to keep Mumbai working did that day!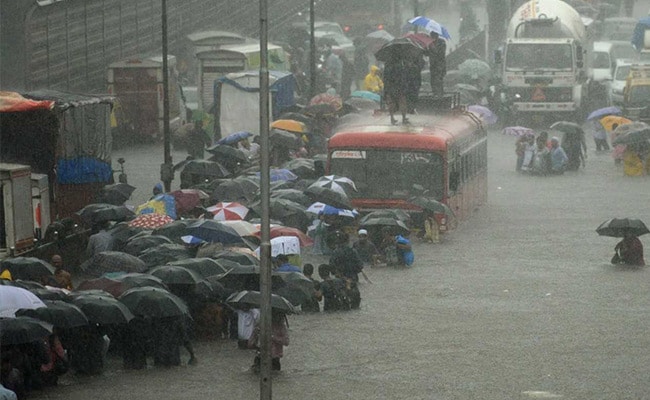 While Mumbai's transportation tracks came to a grinding halt, many flooded by their own debris, what is often put aside as secondary, the BEST, emerged as Mumbai's true life line running 3,100 buses through the day, and more so, also helping people move from the railway stations to their homes outside the city.

Our brave firemen teams were across the city attending to all those who had to be rescued. Later that evening, they rescued about 500 people from trains, those who were left abandoned when the tracks flooded with water on either side and the trains halted.

But let's put things into perspective. Such events, with high wind speeds, massive cloud build ups, heavy rains coinciding with high tides by the shores, are called extreme weather events. No one can battle them to the fullest.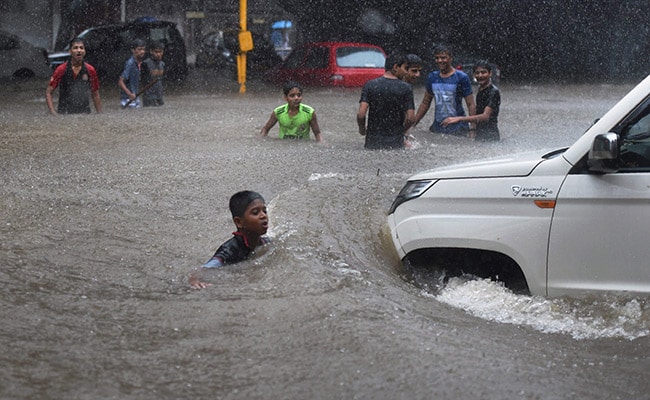 On the 29th of August, 2017, Mumbai's average rainfall touched about 290 mm average. In 18 places, where it water logged, it touched anywhere between 260-290 mm. Wadala received the highest rainfall at 300 mm.

Whilst the statement "the day's average was 290 mm" may not sound as much when averaged by 24 hours in a day, it is pertinent to note that almost 90% of this rainfall happened between 4 pm to 7 pm. No storm water drainage system in the world is equipped to handle such volumes. As if this wasn't enough, this heavy rain was coupled with a high tide and rough seas at the same time. The natural push back of the Mithi River around high tide, from the sea by the rule of nature, is anywhere between 8-16 km.

What could have gone worse?

The heavy rainfall we received at 4 pm, coupled with high tide, came from a weather system that had a cloud build up over Mumbai that was 9 km tall! A 9-kilometre-tall cloud full of rain!

So apart from the 30,000 staffers of the BMC, the police and the rain hosts of Mumbai who played a massive role in keeping the city running, what saved us? Have we learnt anything from 2005 as yet?

26 pumps at our 6 pumping stations were constantly pushing out water, each one of them running at a full capacity of pumping out 6,000 litres of water per second. 288 minor pumps were working at their full capacity in lanes and by-lanes of Mumbai.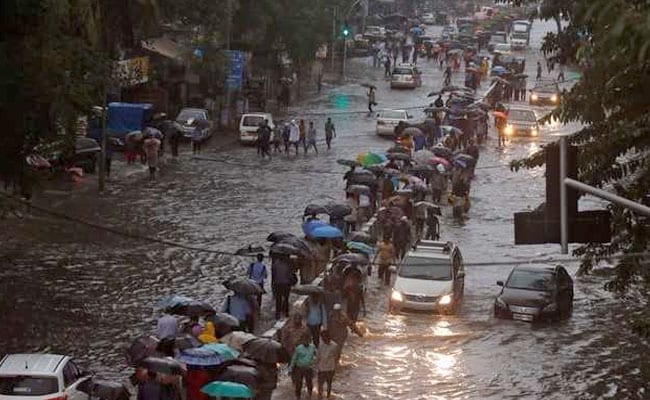 For the first time our sewer lines and sewer pumps were operated to push out water. These pumps worked in conditions where the force of the reverse flow at high tide has blown off concrete lids with enough force and found its way onto our streets.

And these pumps in 5 hours of peak rainfall have pumped out 10,000 million litres of water! The volume is 1.2 times that of our Tulsi Lake. Yes 10,000 million litres.

These pumping stations were made by the BMC post the 2005 cloud burst. They are essential to our city because most of our low-lying areas cannot push out water by sheer geography. We need a pumping station to keep it free of water logging. Out of the 8 pumping stations, 6 are ready and operational - Haji Ali, Love Grove, Worli, Britannia, Gazdharbandh, Irla. Of the 2 not ready, one is in court litigation, the other in a salt pan land dispute.

And had these not been made and active, we would have sunk for as many days as we did in 2005 or even more, considering the increase in population, waste, vehicles and construction.


Contrary to the claims of the blame game, 91 kms out of the 114km proposed work for the BRIMSTOWAD project have been completed. This project encompasses the widening and deepening of rivers and
nullahs
, having retaining walls for the same.
Such work has been a major contributing factor to prevent the Mithi river from overflowing (as it did in 2005) even though it reached dangerous levels.
Our storm water drains were equipped to handle 25 mm of rain per hour as is normally around the world. The BMC post 2005 has increased the capacity to handling 50 mm per hour which is a good measure internationally and beyond which is physically difficult in a city as ours. In this regard, the time has come to give a serious thought to have a complete ban on plastic. Plastic single handedly has led to major choke ups, only because of the way we throw it around, be it in the sea or on our roads.
Post-2005, a disaster management control room, which is unarguably one of the most equipped in the country, was set up for the city and suburbs, having a coordination centre for all nodal and ancillary services, including the navy and the coast guard and 5,000 CCTVs that give live feeds. The staffers were coordinated, firemen and rescue ops moved in sync with issues relayed from the control room.
This control room prevented the panic and disarray that ensues in civic operations in such events.
Most importantly, within hours of the fury of the rain and wind subsiding, the water from our streets was out and the streets were normal. This time, unlike 2005, the water was out as soon as the rains subsided. What lasted long was a halt in transportation as the Railways couldn't resume full-scale services until the next evening. Additionally, 70 municipal schools across the city were opened up and more than 5,000 people took shelter overnight.
By around midnight, in some places earlier, the water in most areas was flushed out and streets were normal. A few areas, like Kalanagar vicinity, remained flooded until morning - it was understood later by the BMC that the ongoing Metro work had its debris dumped irresponsibly, unscientifically and unilaterally at one of the major drain outlets!
Overnight, the solid waste management department worked on streets and beaches, and by next noon, 7,000 tonnes of garbage had been collected, more so, the waste that we litter our city with and choke the drains.
The next morning, it felt normal again. Drizzle and sunshine. More so, just like on the day of the havoc by what can safely be termed as a mini-storm, BMC services were operating as normal. People received water as normal. BEST buses staff and BMC staff that had over-worked their shifts were back on duty. Offices resumed.
Health advisories were issued as precautionary measures for the epidemic fears post the water-logging. Today, our medical services are equipped and coordinating with State Health Ministry for any eventuality that arises out of such a situation.
Today, stand way further than what we have faced historically, and recently in 2005. With the population explosion, more than a dozen different and uncoordinated agencies (of the Centre and State, claiming one-upmanship in their jurisdictions), changing landscapes, had work not been carried out by the BMC post-2005, guided by Mr. Uddhav Thackeray and consecutive Mayors, Corporators and officials for the development of Infrastructure and had the BMC crumbled during the flood, we'd have been in a far worse situation than 2005.
Mumbai has various forms. It's human to those who need compassion and a well-lubricated, highly productive and efficient machinery for those working. There will be differing opinions to this narrative of facts and figures I have presented. Some may have counter-views and suggestions. There is always more to learn. However, I may safely add, as someone who has interacted with civic officials home and away, that the BMC, with its scope and scale of work - at its core is the emotion in the human and the oil in the machine of what Mumbai represents.
(Aaditya Thackeray is the president of Yuva Sena, the youth wing of Shiv Sena)
Disclaimer: The opinions expressed within this article are the personal opinions of the author. The facts and opinions appearing in the article do not reflect the views of NDTV and NDTV does not assume any responsibility or liability for the same.