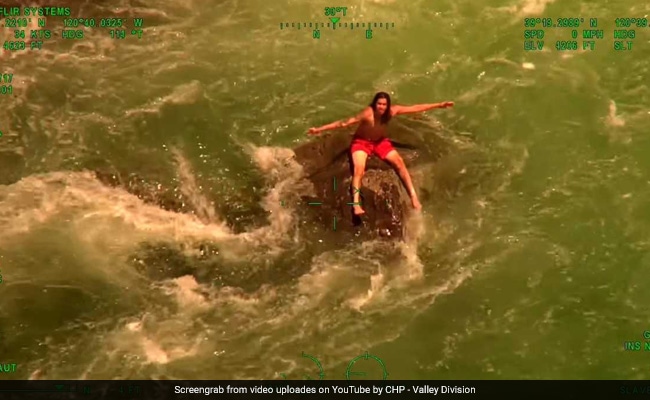 The Emerald Pools trail in California is known for its slot canyons, waterfalls and pools of water pouring over granite boulders. As picturesque as that sounds, however, the area is quite dangerous - especially during summers when snowmelt is high. Reports of people dying by falling down while hiking or getting swept away while swimming are not uncommon. So on June 24, Kalani Tuiono was a very lucky man to be rescued safely from Emerald Pools.
On June 24 at around 12.30 in the afternoon, the California Highway Patrol received a phone call for assistance regarding a man who had been swept downstream from Emerald Pools by the swift-moving water. The man, Mr Tuiono, was found after a helicopter patrolled the area for over 30 minutes. He was spotted sitting on a boulder in the middle of the river, just above a 50-feet-deep waterfall.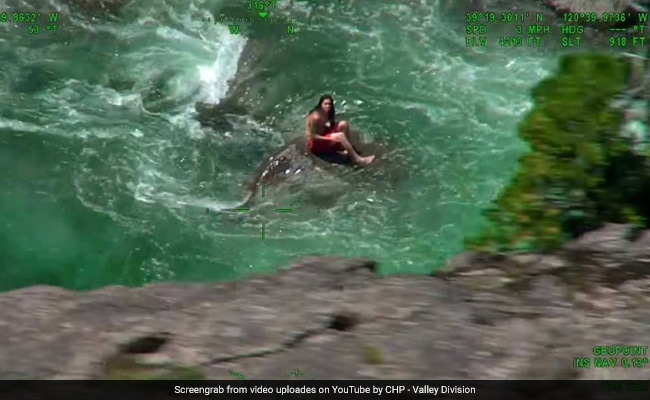 According to the video description in the rescue video shared by CHP - Valley Division, the hoist and pick-up to the chopper was made more difficult by the precarious position of the stranded swimmer.
However, rescue did happen successfully. Watch it in the video below:
Mr Tuiono was rescued and, remarkably enough, suffered only 'minor scratches and abrasions.'
The California Highway Patrol adds in the video description that Mr Tuiono's girlfriend had to be rescued from the same area a couple of hours later as she became 'stranded on a ledge in very steep terrain.'
They are both extremely fortunate to have survived, according to both - the CHP and the video viewers.Click for more
trending news