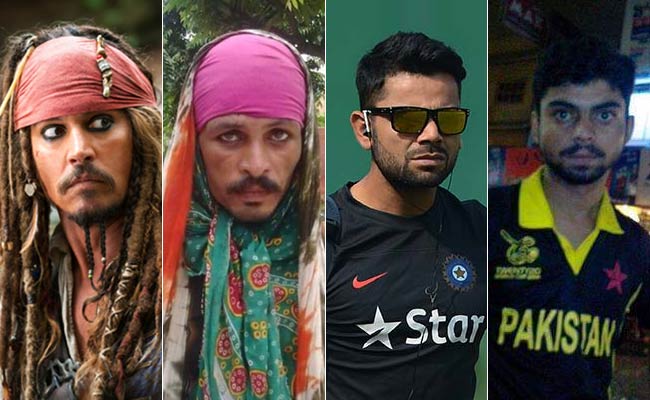 Is this doppelganger week or something? It certainly seems like that seeing as how not one but two celebrity lookalikes have set social media on fire within days of each other.
First is Virat Kohli, who is no stranger to the limelight. His public appearance with girlfriend Anushka Sharma, walking hand in hand on the red carpet at the Vogue Beauty Awards, is causing quite a stir. A little bit of that glory is being reflected onto a young Pakistani man, name unknown but wearing the team jersey, who looks very like Virat.
Twitter sensed a real life
Ramesh-Suresh
moment when they spotted this man's picture on social media. Some have even suggested the resemblance might extend to the young man's batting skills.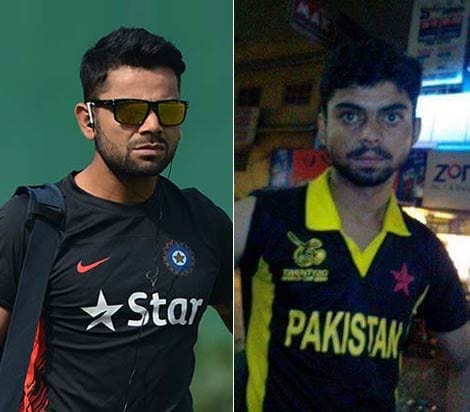 Images Courtesy: NDTV and Twitter/@Cricingif
We don't deny they look alike, but can he play like our swashbuckler?
Now, even before anyone could come up with an answer for that, someone on Facebook found a Captain Jack Sparrow re-incarnate... in India... pulling a rickshaw.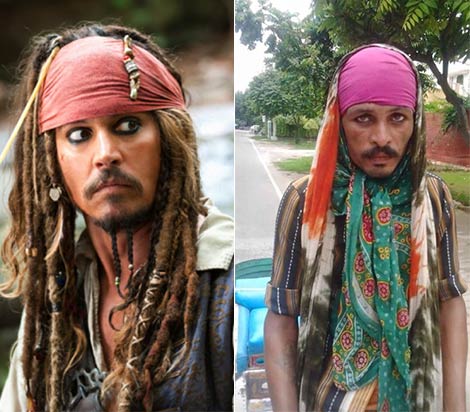 Images Courtesy: Facebook/Pirates of the Caribbean and Facebook/Meynell Arora
Shiver me timbers. The resemblance is uncanny. It actually looks like Jack Sparrow gave up the seas and the Black Pearl for Indian roads and a rickshaw.
Johnny Depp need not retire yet.