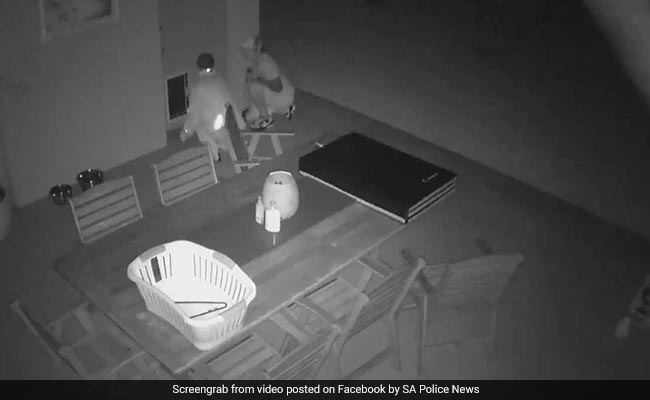 Police in Australia is on a lookout for two thieves who managed to gain entry into a house by squeezing in through the dog door. The incident took place on January 19 in the city of Prospect, and the CCTV footage was released by South Australia Police twelve hours ago. Two suspects were filmed standing next to the dog door in the footage released. The break-in and theft happened at 4 am in the morning.
"Police are investigating a break-in and theft at a Prospect house last month, and have released CCTV footage in a bid to identify the suspects," wrote South Australia Police in their Facebook post.
"About 4am on Friday 19 January, two men gained entry to the Willcox Avenue property by climbing through a dog door on the rear door of the house."
The thieves managed to steal the victim's phone and wallet, along with power tools.
Watch the video below:
The video has been viewed over 3,000 times since it was shared just 12 hours ago.
South Australia Police recently had to deal with
another bizarre case
when three men stole a skeleton from a mall display and carried it home in a bus.
Click for more
trending news