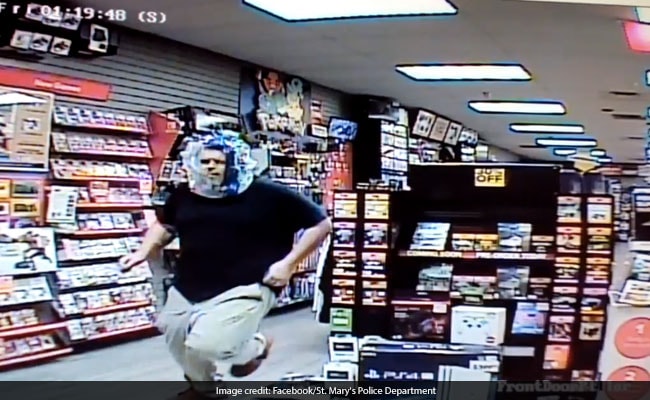 Not all heists have the sophistication and skill of Ocean's Eleven. There is no dearth about witless thieves miserably failing at their job. Joining the ranks of criminals let down by own their foolishness is a thief who used plastic packaging to disguise himself. It's no surprise that the ruse didn't work.
St Mary's Police Department in Georgia, USA have released surveillance footage of a man who robbed a gaming parlour last Thursday. To hide from the CCTV camera installed in the establishment, the burglar used plastic used for packaging bottles of water together. The offender was caught on camera scurrying around the store with his face totally visible through a hole in the plastic disguise.
In a post shaming the poor guy, cops asked public to identify the suspect which should not be too difficult given his poor disguise.
Watch the video here:
Thousands of kilometres away in India, a
thief similarly used a clear polythene bag to cover his face
before stealing Rs 1 lakh cash from a mobile shop in Tamil Nadu's Kanyakumari. The man was arrested after only a few hours by cops as their job was made easy thanks to the terrible attempt at covering his face. According to local channel Puthiya Thalaimurai, the owner got a few laughs when he played the CCTV footage the next day.
Click for more
trending news