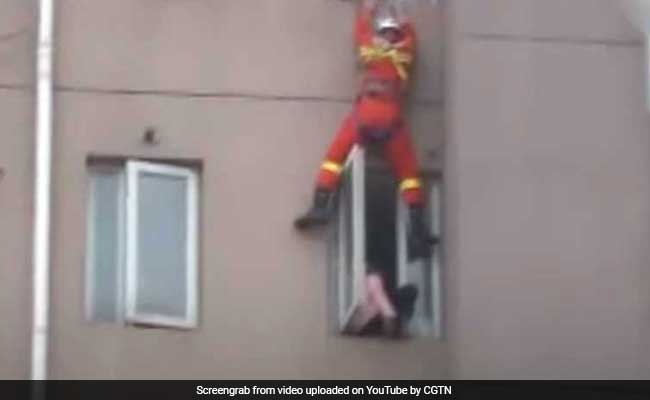 The incredible moment when a firefighter saved a suicidal woman by kicking her back into her apartment was captured on camera. The incident took place in China's Nanjing City on March 11. A video, shared by CGTN, shows an unidentified woman threatening to commit suicide while sitting on a window ledge of her 8th floor apartment.
A firefighter in seen rappelling down from the floor above with the help of a rope to kick her back into her apartment.
Watch the incredible footage below:
It was not immediately clear whether the woman suffered any injuries.
On
Facebook
, the video has been viewed over 58,000 times.
In May last year, a firefighter in China
walked on a narrow ledge
to save a suicidal woman from a 15-storey drop.
Click for more
trending news