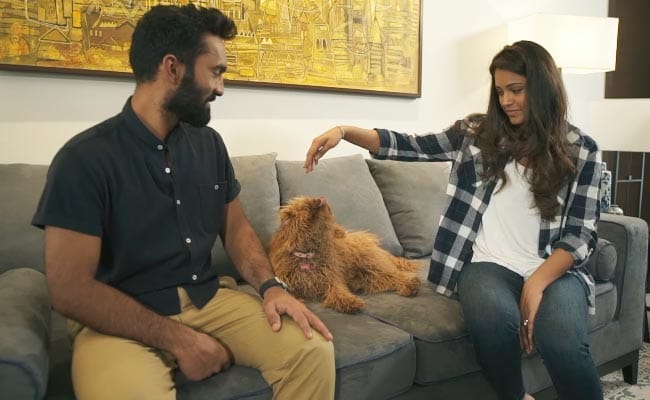 NEW DELHI:
"A house is like a child. It's always a part of you and it keeps growing as a home," says cricketer Dinesh Karthik in this new video. It shows an interesting inside peek into his and his wife, squash player Dipika Pallikal's stunning house. The video is currently trending on YouTube as it gives a wonderful insight into the couple's life. It has collected over five lakh views since being shared on March 28.
In the video, the couple takes everyone on a little tour around their home. "We worked really really hard to actually achieve this house," says Dipika in the video.
Through the almost-eight minutes video, the couple talks about the various rooms and areas of their home and also give a sneak peek into their private lives. While Dinesh talks about spending time in their home's lounge area and watching TV when he can, Dipika talks about playing Mario video games in their room. They also introduce everyone to their tiny bundle of joy, their pet dog.
The video makes for a lovely watch. Take a look and don't miss the last few seconds of the video.
What do you think about Dinesh Karthik and Dipika Pallikal's house? Tell us using the comments section below.