New Delhi:
If you are a 90s kid (or older), the new Jungle Book movie must have been a flashback to those Sundays sipping on your Bournvita in front of a CRT TV, eagerly waiting for the animated Doordarshan TV series 'Jungle Book Shonen Mowgli' to start. Can't stop smiling at the thought? This video of children singing the English version of that adorable theme song 'Jungle Jungle
baat chali hai
' is a bonus soundtrack to those memories.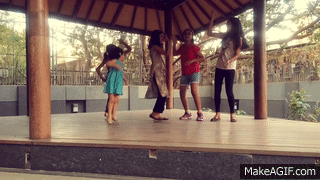 There is no Mowgli, Bagheera, Baloo or Sher Khan here, but five girls - Arika, Prisha, Gati, Aarsha and Arohi - frolicking about in gardens, gazebos and recording studios, singing the literal translation to the song.
While no one can take away the Gulzar charm from "Jungle Jungle
baat chali hai pata chala hai...Arre chaddi pehen ke phool khila hai phool khila hai, phool kila hai
", the literal translation "Jungle jungle word is spreading here and there...A flower has bloomed wearing underwear" has its own appeal.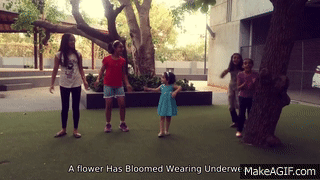 Watch the video till the end to see the smallest wonder among them add that swag!