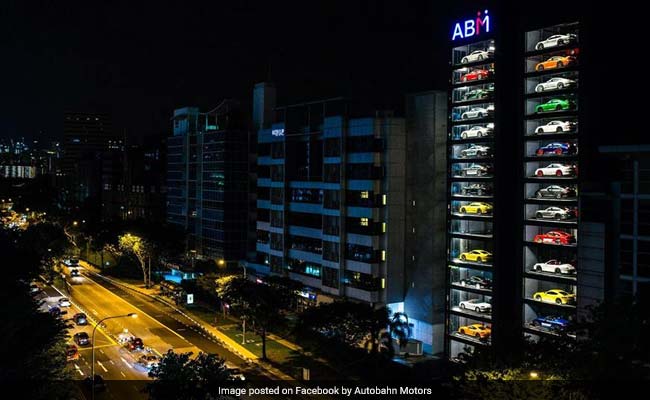 New Delhi:
Welcome to 2017 where a 15-floor high "vending machine" dispenses luxury cars in Singapore. Autobahn Motors' new car showroom, dubbed the "world's largest luxury car vending machine," offers up high-end cars such as Ferraris, Lamborghinis, Bentleys and Porsches.
According to the
Daily Mail
, the futuristic showroom, which was opened in December, can hold up to 60 different supercars at a time.
Customers on the ground floor choose which car they want to see and the car of their choice arrives within a maximum of two minutes thanks to an advanced vehicle retrieval system.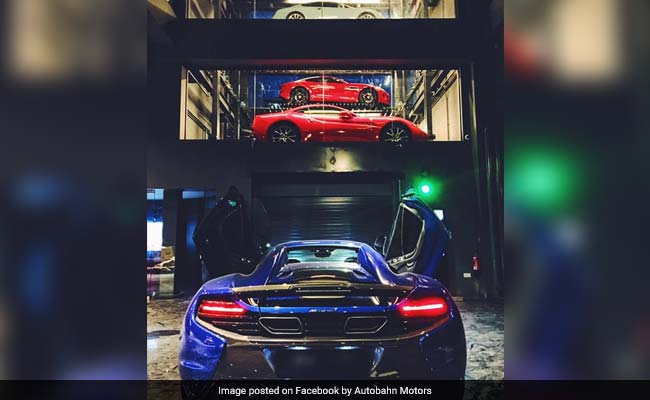 And while the "vending machine" looks incredibly cool, the idea for it sprang from a purely practical problem - how to display the cars in a city where real estate is increasingly scarce.
Gary Hong, general manager at Autobahn Motors, tells
Reuters
that the vending machine format was aimed at making better use of space in land-scarce Singapore in addition to, of course, standing out from the competition.
"We needed to meet our requirement of storing a lot of cars. At the same time, we wanted to be creative and innovative," he says.
He tells
Reuters
that he has been approached by developers interested in using the company's Automotive Inventory Management System for parking services.
The Internet is pretty pumped about this new "vending machine."
Imagine being able to swipe for a Ferrari off a vending machine.

— Kax (@Kv_Kax) May 15, 2017
Singapore has a Ferrari/lambo vending machine... puts things in perspective

— Stackz (@TheDoc24SeV) May 16, 2017
Is it April 1st ? Or is there really a Ferrari vending machine? Wow, technology making our lives better. https://t.co/XC5uGPOPIR

— Dion F. Lisle (@dionlisle) May 15, 2017
I love it when the Ferrari vending machine gives me two Ferrari's

Is that how you spell Ferrari?

I drive a civic...

— Dave from State Farm (@piercethe_whor3) May 17, 2017
How rich do you have to be to purchase a Ferrari or Lamborghini out of a vending machine???

— Ric Spellman (@rspell34) May 15, 2017
Is this the future of car retail? Let us know what you think in the comments section below. Click for more
trending news