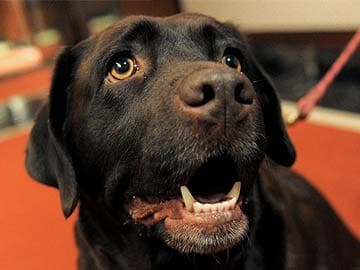 London:
Man's best friend may soon want owners to turn their kettles on, thanks to a British company that has launched a range of premium teabags for dogs.
The herbal tea is available in seven varieties and promises to give your pet better breath, improved digestion and a shinier coat.
The tea costs as much as 11.99 pounds for 28 bags and the product is amongst one of the growing range of goods and services traditionally reserved for humans but is now being marketed at pets, 'The Telegraph' reported.
The company Woof & Brew launched its herbal tea for pooches at a dog show last year.
It is now sold in more than 300 outlets across UK, including in several cafes, where dogs can enjoy a brew along with their owners, the report said.
In a demonstration of how popular "human" products for pets have become, the company is now preparing to sell its tea to other countries.