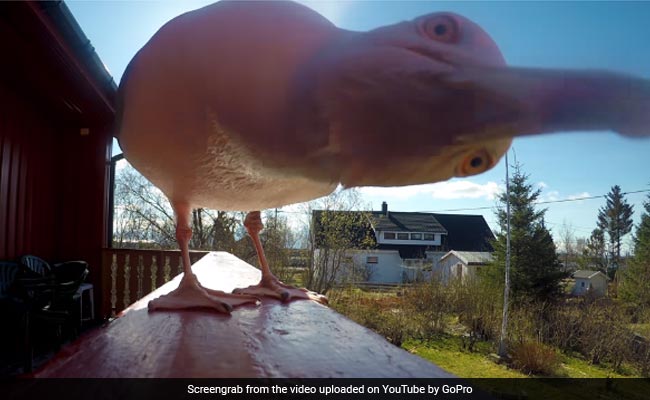 A seagull turned thief when it took off with a man's camera. And some bread.
Wanting to get some closeup shots of seagulls, Kjell Robertsen from Norway left some bread on his porch. He also placed a camera right next to the bread. When the birds arrived a few minutes later, one sneaky seagull wanted more than just bread. After devouring the bread pieces, the bird went for Mr Robertsen camera and flew away. Bad birdie!
The bird's theft, however, made for the most stunning drone-like footage.
As the bird took off with the camera between its beaks, the camera captured incredible video of the picturesque coast and adjoining areas. The video also captured stats of how high and far the bird went with the device. After covering a distance of 0.3 kilometres, the bird eventually dropped the camera, pecked at the screen and flew off again.
Unfortunately for Kjell Robertsen, he didn't see his camera for the next five months. At least he got some super footage and the closeups he wanted but after a long wait.
The video has been featured by camera manufacturer GoPro on their YouTube page and has over one lakh views.
Watch the "seagull theft" footage here:
Click for more
trending news