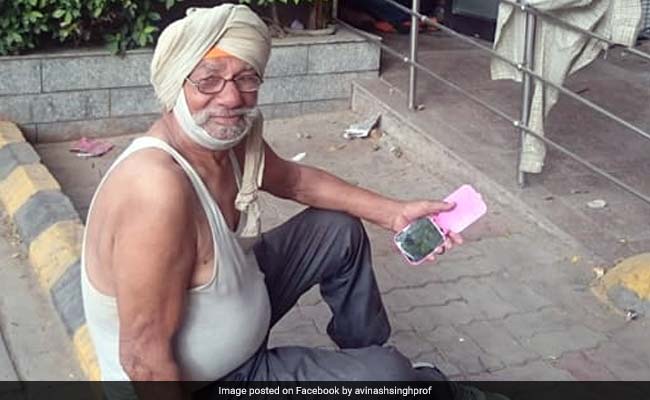 New Delhi:
Thanks to the power of social media, a 76-year-old man who had been living on Delhi streets will finally have a roof over his head. The man, living on the streets for over four decades, claims he was once a professor at the prestigious Oxford University.
A Facebook post by Delhi resident Avinash Singh detailed the moving story of Raja Singh Phull. According to the post, the elderly man has been living a "nomad's life" at the New Delhi Railway Station. He returned to India in the 1960s on his brother's insistence. Together, they ran a motor parts business in Mumbai which failed after his brother's death. He was also abandoned by his two sons.
"'I did lot of hard work and sent two of my sons for studies abroad,' he adds! Raja Singh even took loans for his children! Today they are in UK and the US well settled with firangi wives not having time for their father who is living by the roadside in the National Capital!" the post said.
Too proud to beg, the man makes ends meet by helping people fill up forms outside a visa centre in the capital.
"I fill forms, help and guide people earning from zero to 100 rupees, sometimes more!" the post quotes Raja Singh.
On days when there is no work, he relies on
langar
(community kitchens) at the Gurudwara. Shared on April 21, the post ended with a request seeking contributions for the homeless man, preferably employment for him.
Read the full post here:
With over 5,000 shares - and counting - the post has gone viral with many generously offering help for the elderly man. He has since moved to an old age home in New Delhi. He is also aware of his story reaching thousands across the world and wants to understand concept of going viral.
It's incidents like these that restore one's faith in humanity.Click for more
trending news