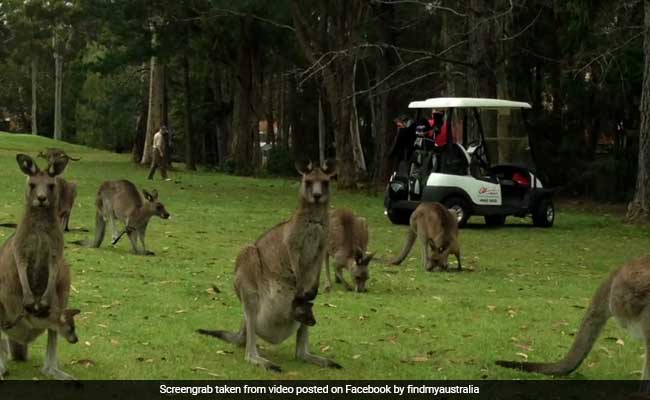 New Delhi:
It seems clear by now that something about golf courses tends to attract animals. After
alligators
strolling across golf courses in Florida and a
python
enjoying a leisurely meal in a Queensland golf course, we have for you... kangaroos. Yes, it can happen only in Australia, and it did! A mob of kangaroos overran the St Georges Basin Country Club at Sanctuary Point, New South Wales - and the video is a must-watch. Posted by Greg Tannos on his Facebook page 'Find My Australia', the video shows hundreds of kangaroos chilling on the lawns while people around them play golf.
According to the video description, the golf course is host to hundreds of Eastern Grey Kangaroos and many birds. The abundance of wildlife there makes the game much more interesting to play. It also seems clear from the footage that the 'roos don't mind sharing space with humans.
Mr Tannos, for his part, can be seen walking nonchalantly amidst them to retrieve his ball.
Watch the full video below:
It seems worth remembering at this point that kangaroos, no matter how adorable they look, are actually quite capable of attacking and injuring humans.
What do you think of the video? Do let us know using the comments section below.
Click
here for more trending stories
.