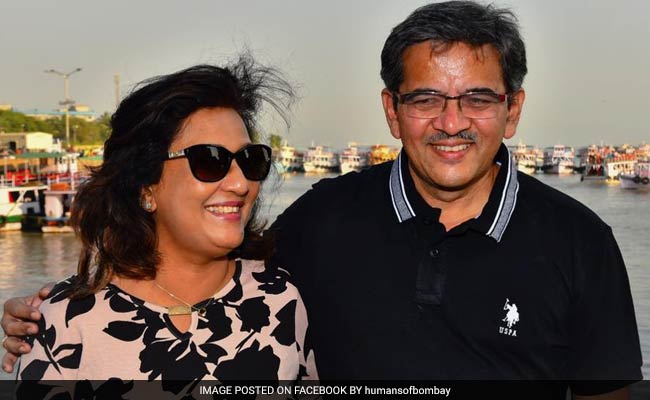 Shah Rukh Khan's "
hum ek baar jeete hain, ek baar marte hain...
" line didn't hold true in
Kuch Kuch Hota Hai
and doesn't always hold true in real life either. Let this Mumbai woman tell you just how.
In a post shared on the Humans of Bombay Facebook some 21 hours ago, Vaishali Chandorkar Chitale talks about how she found love and got married for the second time.
Ms Chitale was happily married to the love of her life, an army man with whom she had two children. Tragically, her husband died of a brain hemorrhage in 2000. "I didn't think I would ever love again and I was okay with that- my world narrowed down to my kids and I was happy," Ms Chitale says on Facebook.
However, four years later, when she met Prashant Chitale, she thought he was 'kind, compassionate and caring'.
"He had lost his wife to cancer and had three children, so we were both in the same situation - our conversations lasted for hours, because someone else was finally going through the same thing. I realised that after everything, I could still feel, and I felt for him- I fell in love again," she says.
They eventually decided to get married and Ms Chitale describes the last 12 years as beautiful. She even talks about their children and the wonderful traditions they now have but mostly how they're best friends even today.
Her story makes for a heartwarming read, which is probably why so many people have loved it on Facebook. We'll let you read it in its entirety below: