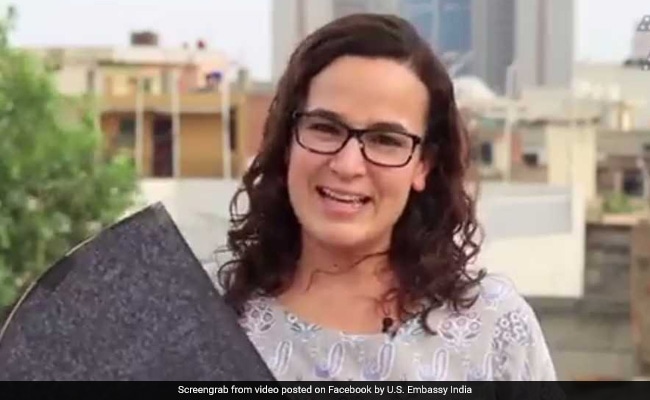 On Independence Day every year, skies across the country are dotted with kites as people fly them in celebration. Keeping with tradition, a US diplomat in India took to the rooftops to learn kite flying in celebration of India's Independence Day. A video shared by the US Embassy in India shows Andrea Robles-Olson, Science Officer at the US Embassy in New Delhi, learning how to fly a kite. In the video, Ms Robles-Olson can be seen in the midst of her kite flying lesson on a rooftop in Old Delhi.
"I feel incredibly happy and excited to do this... You feel the best of India here," she says in the video, ending her message by adding, "Happy Independence Day to all and let's fly kites."
Watch the video below:
Since being shared online yesterday, the video has been viewed over 28,000 times on Facebook and has received a ton of positive comments. Many have praised Ms Robles-Olson for her lovely gesture.
The tradition of flying kites on Independence Day is particularly strong in north India, especially in cities like Delhi, Lucknow, Muradabad and Bareilly, according to Nibhul Pathak of Kite Club India.
Ms Robles-Olson isn't the only US diplomat in India gearing up to celebrate the country's 70th year of independence. MaryKay Carlson, the Charge d'Affaires of the US Embassy in New Delhi, is also getting ready to celebrate Independence Day by
wearing a saree for the first time
.Click for more
trending news