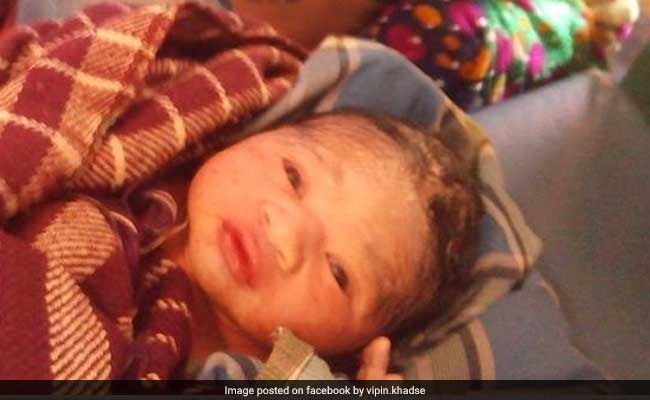 NEW DELHI:
By now you may have read about a
baby girl being born on a Turkish Airlines flight
on Sunday. A similar incident occurred on a train when a final year medical student helped a pregnant woman deliver her baby. In a post shared on Facebook on April 7, Vipin Bhagwanrao Khadse from Nagpur details the entire account. He mentions how complicated the case was but adds that thanks to WhatsApp, he got in touch with other medical students and doctors to deliver the baby safely. Since being shared on Friday, his post has collected over 5,200 'likes' and more than 600 shares.
"Doctor
banne par jitni khushi mujhe hui thi, usse
1000 times
jyada khushi 2 life bachne par hui
(I felt 1000 times more happy than I did when I became a doctor by saving these two lives)," he says on Facebook.
In his post, the medical student says he was travelling from Akola to Nagpur by train when the ticket checker came looking for a doctor. At first he thought they would find a more experienced doctor on the train but upon realising there wasn't one, he offered his assistance.
He eventually went up to the general compartment and noticed a woman, barely 22 or 23-years-old, in labour. He initially thought the woman would be able to deliver the baby normally but realised there was a complication. Instead of seeing the baby's head, he noticed his shoulder instead. That's when he decided to get in touch with resident doctors at his college.
He was advised to perform a procedure known as Episiotomy which involves making a surgical incision to help deliver the baby. And even though he said was terrified, he performed the procedure all by himself. Because he's an intern, he luckily had some medical equipment with him.
There were further complications with both the mother and the baby. He first had to use cold water bottles in the train to help control the mother's bleeding. He then noticed the child wasn't breathing properly. Without wasting any time, he asked for help on WhatsApp and followed the instructions given to him by his colleagues and senior residents to help the baby.
Eventually the train reached Nagpur where both mother and baby received proper medical aid. "Patient
ke
relatives
ne khushi se
Rs 101
mere hath me rakh diya
(the patient's family handed him Rs 101 for his help)," he says on Facebook.
He ends his post by thanking his batchmates, residents, the train staff and passengers for all their help.
While we cannot confirm the veracity of the post, read it in its entirety by
clicking here
.
The post has won the medical student a lot of praise on Facebook.
"It's a life time achievement boss. Great job," says one commenter. Another says: "Proud of you."
Share your thoughts on this in the comments section below.