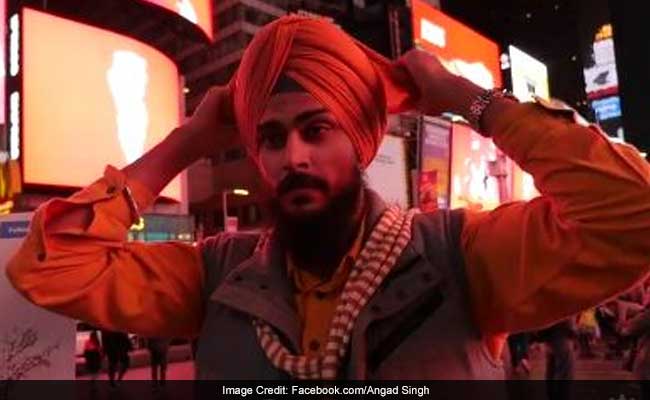 New Delhi:
A 23-year-old Indian-American chose a unique way to speak out about against hate. Angad Singh tied his turban in front of everyone at New York's Times Square as a tribute to 66-year-old Timothy Caughman who was recently killed in a racial attack. In a video posted on Facebook, the Sikh man spoke to New Yorkers about rising hate crimes in the city as he stood in solidarity with the victim.
"Every day when I put on my turban, I am putting myself in hate's way", he said in the video. "But I am not scared because putting on my turban is the most American thing I can do", he added.
The video was posted on Monday and has nearly half a million views.
Watch the video here
On March 20, Timothy Caughman was stabbed to death with a sword by a 28-year-old white US Army veteran James Jackson. Jackson was charged with second degree murder as a hate crime but the charges were later upgraded to an act of terrorism. He told police that he considered the killing to be "practice prior to going to Times Square to kill additional black men," according to the complaint.
Angad Singh said there is a 'growing epidemic of hate in the country and it can only be fought with love'. He said he went to Times Square because he felt terrorised with the 'senseless violence' that took Timothy Caughman's life but was reassured by the people's reactions that only 'love can trump hate'.
(With inputs from AFP)
Click for
more trending stories
.