New Delhi:
When was the last that you came across something online that infuriated you? Pretty recently, we're willing to bet. Social media, after all, is a playground of opinions - and not all of them will agree with yours. The good news is that you can now channel your rage into something productive.
Trigger
, a Twitter-based app, lets you make a donation to a charity of your choice every time you come across a post that enrages or inspires you.
The company calls it "retaliatory giving." According to the website, "Trigger was founded as a way to vent frustration on social media in regards to aggravating posts by doing something positive donating."
The process of donating is simple enough. Every time you see a post that angers you, or one that inspires you, all you have to do is tweet a response with the Twitter handle of the organisation you want to donate to, the amount and the hashtage #triggergive.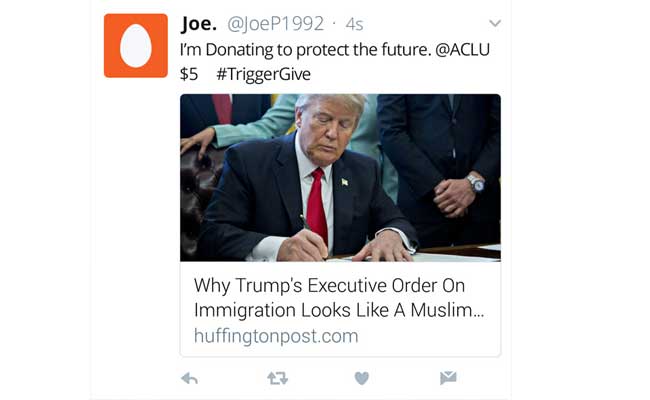 As of now, the app is only available in the US. Users can donate to any US-based non-profits they wish to.
According to
Mashable
, Trigger creator Isaac Alfton says, "Sometimes you're angry after reading these posts and want to donate - and that's OK. Why not make something positive out of your anger?"
So go ahead and be trigger-happy - in a positive way!
For the latest News & Live Updates on Election Results from each assembly constituency in Madhya Pradesh, Rajasthan, Mizoram, Chhattisgarh, Telangana, like us on Facebook or follow us on Twitter for updates.