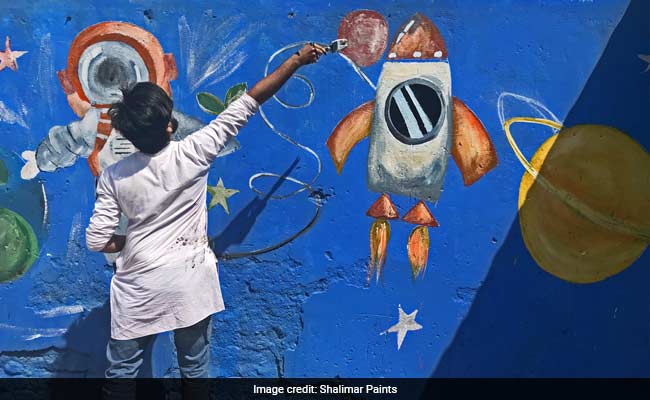 New Delhi:
One of the first paint companies in India and South East Asia has embarked on an initiative to paint smiles by taking up the task to transform Sanjay Camp in Chanakyapuri into Delhi's first artistic slum.
Shalimar Paints Ltd, in association with Button Mushrooms, as well as students of fine art and social service societies from Delhi University and volunteers, has not only made the Sanjay Camp colourful but also cheerful and artistic with their creativity.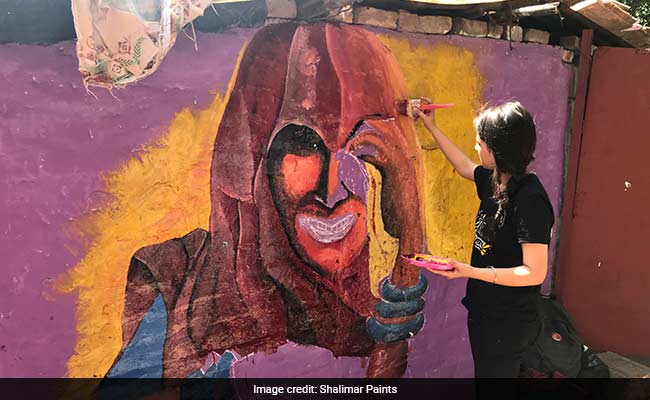 "We at Shalimar Paints believe a little colour definitely makes a lot of difference... Kachi Gali - 'Rang Desh ke', was an attempt to galvanize today's youth to bring alive this thought using their talent and passion to bring a change in society - adding an artsy colourful touch to Swachh Bharat Campaign," said Shalimar Paints in a press release.
"As a part of the initiative, primary school walls were also covered in artistic murals so that more and more kids get encouraged to come to school."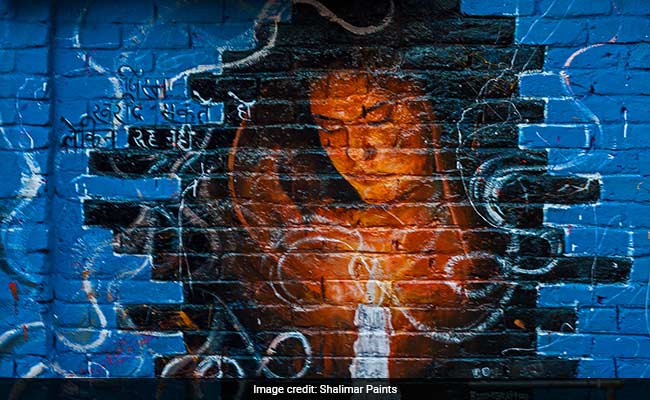 Happy with the transformation of the camp, a resident was quoted as saying "It feels Diwali festivities have begun and we just need to light up crackers."
Others who were returning from their work chores said, "It feels we have come back to a different place."
The two-day activity held on 17th -18th March at Sanjay Camp saw large-scale participation from the student and societies of Delhi University, where along with students even local dwellers came together to beautify their own vicinity.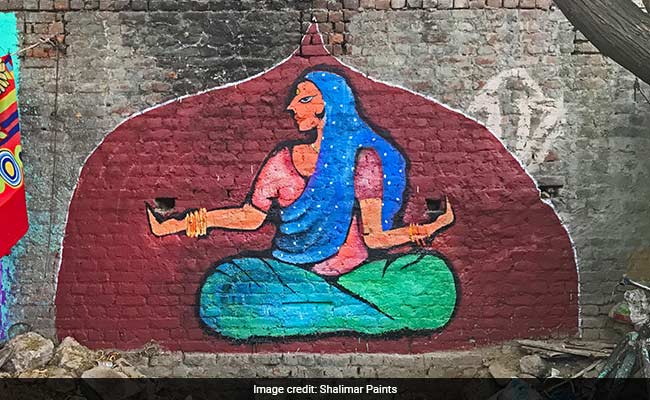 Speaking about the initiative, Anmol Gagroo, Head of Marketing at Shalimar Paints Ltd, said - "We strongly believe today's youth has an infinite potential and Kachi Gali is an example of that. In 48 hrs, 350+ volunteers painted over 750 households covering over 1000+ walls and a primary school. The artists created over 200+ graffiti and countless smiles. In future, you are definitely going to see more of such activities."
In January this year, a
slum in Mumbai
had received a similar makeover.
Click for more
trending news