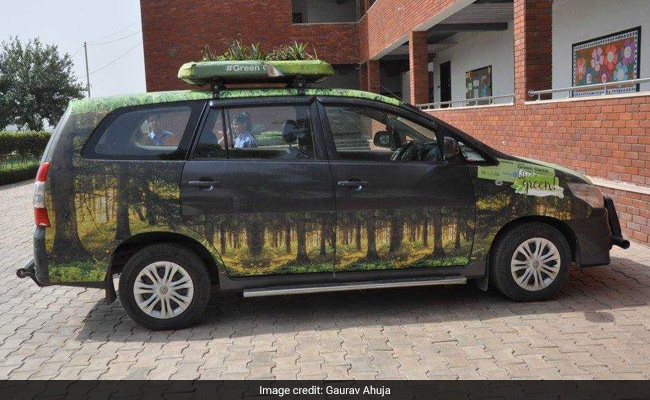 New Delhi:
Two young professionals, fed up with the toxic smog hanging over Delhi, spent a year researching how to convert cars into "
Green Gaddis
." Now, they want to crowdsource ideas to improve and spread their unique green initiative.
Delhi residents Gaurav Ahuja and Khushbu Rastogi decided they couldn't sit around and wait for others to come up with solutions to a problem they saw affecting every
aam aadmi
. So, the two young professionals founded "
Green Gaddi
" (
gaddi
is the Punjabi word for car). The initiative sees them build customised "green trays" filled with oxygen-producing plants that can be placed on top of cars to help neutralise the effects of pollution and act as portable air purifiers.
"We came up with the idea last year, seeing the situation in Delhi... especially post-Diwali," Mr Ahuja tells NDTV. "Instead of cribbing, we thought we must come up with a solution."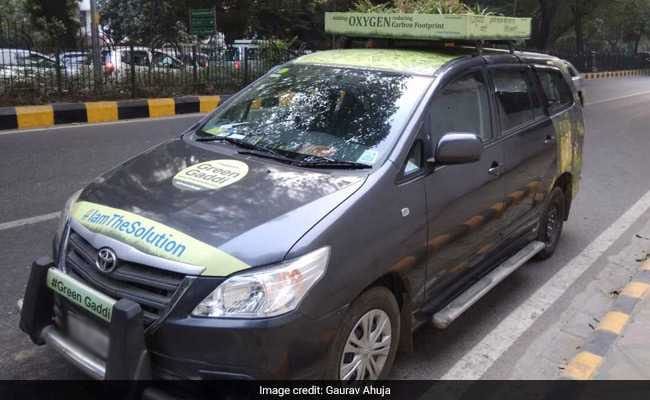 According to the
Centre for Science and Environment
, there are currently over 10 million vehicles on Delhi's congested roads. Over 500 cars and 1,150 two-wheelers are added to this list every single day.
It's these scary statistics that Mr Ahuja and Ms Rastogi found inspiration in, experimenting on their own Innova by placing a tray filled with oxygen-generating plants on the carrier of their car.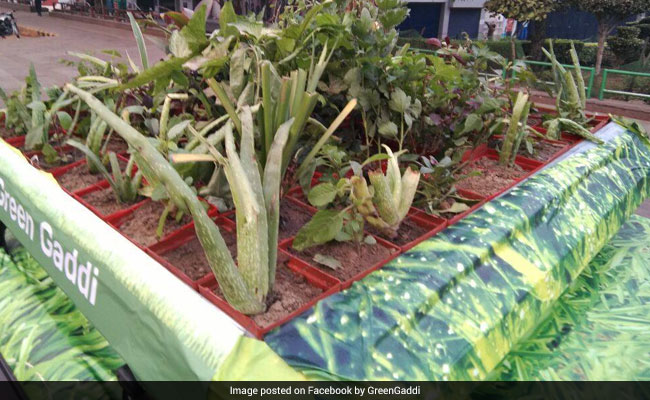 Emphasising they're not horticulturists or environmentalists but just regular people trying to find a solution to
a problem that affects many
, Mr Ahuja and Ms Rastogi say they spent a year researching the feasibility of "Green Gaddis."
"We spoke with
maalis
(gardeners), visited nurseries and spoke to countless experts," says Mr Ahuja, explaining the duo had to figure out everything from a proper drainage system to finding the right kind of soil to use for the plants to thrive.
The two routinely get stopped by curious Delhi residents who want to find out more about the initiative. "People stop and ask if they can take selfies in front of our Green Gaddi," says Mr Ahuja, "but more than selfies, we need self-regulation in the time of all this pollution and we hope our initiative helps in that."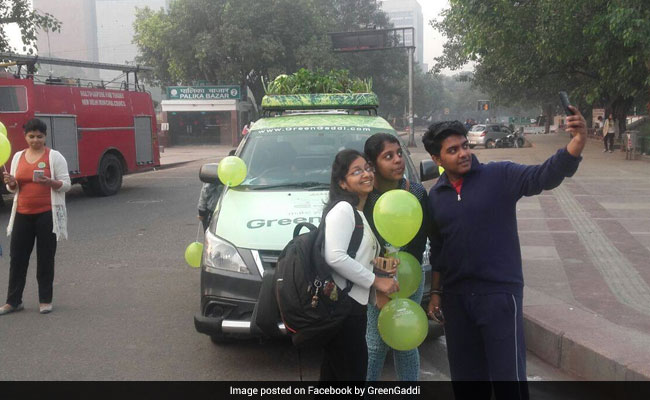 "Every third person in Delhi is suffering," says Ms Rastogi, who herself has been diagnosed with bronchitis. "I can't speak or breathe and I know there are many like me. Pollution is a major problem and it's not just the government's problem. It's our problem and it's our moral responsibility to do something."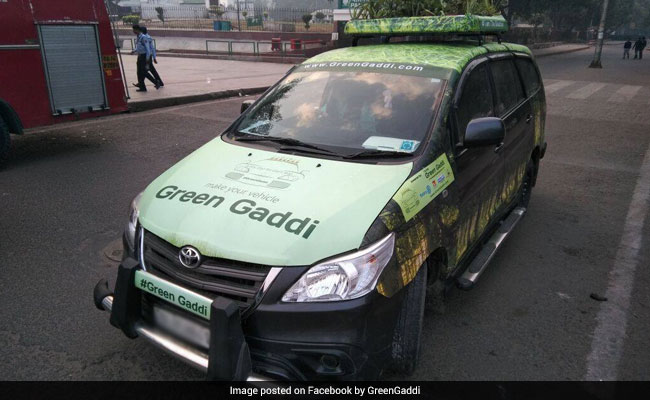 The duo recently spoke to students at IIT Delhi and say a number of Delhi schools have expressed interest in converting their school buses into "Green Gaddis."
"Between 10 to 15 people have asked us to convert their cars into "Green Gaddis" but we want to make sure the system is foolproof before we install it for others," says Mr Ahuja. The next step in their journey is to crowdsource ideas to improve "Green Gaddis."
"It's time to go green and it should start with
apni Dilli
(our Delhi)," says Mr Ahuja.Click for more
trending news