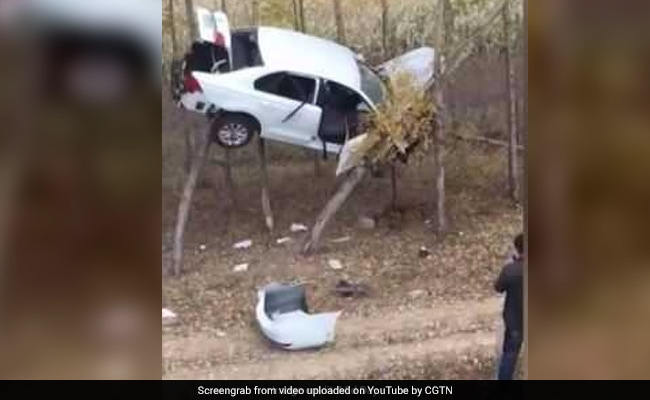 A bizarre sight of an SUV dangling from two trees bemused onlookers in China. The car lost control on a curve and drove off an expressway in Suihua city in Heilongjiang province.
According to CGTN, the driver was going too fast and because of poor visibility in the night, lost control of the car. Authorities found the SUV in the morning with its front side totally damaged, door missing and several parts scattered on the ground.
The car was eventually brought to the ground with the help of a crane with the front and rear side badly mangled. The five passengers reportedly jumped out of the car in time and suffered only minor injuries.
Click for more
trending news