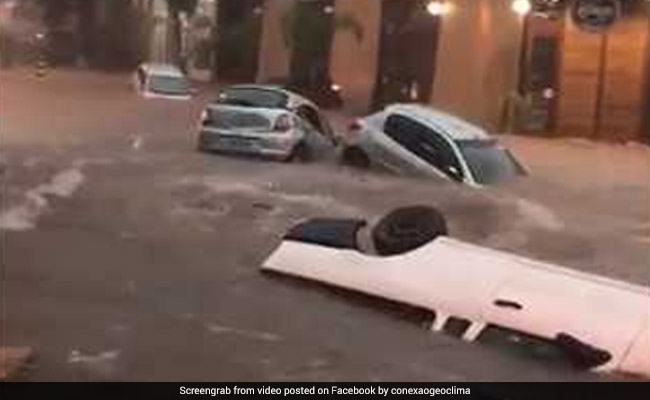 Houses halfway submerged, streets overflowing with water, cars floating, even banging into one another - that may sound like a scene from an apocalyptic movie but was in fact the reality. A video circulating on social media shows the exact scene in Brazil's Belo Horizonte. The city has been ravaged by flash floods and the video shows the scary condition it is in.
The terrifying clip, all of 43 seconds long, shows cars being washed away in floodwaters. You can even see flashes from lightening as it continues to rain while the video was being recorded.
Half a dozen cars can be seen floating in the water like toys cars. You can even see one car flipping over and banging into an electricity pole. As the camera pans to one side, it's hard not to notice the street completely overflowing with water as if it were a river, not one human in sight.
According to Belo Horizonte's Civil Defense service, it rained up to 49 millimetres in 20 just minutes, reports Daily Mail. Watch the frightening video below:
"Horror, my God. I hope nobody was inside these cars," says one Facebook user. "I hope no one got hurt," says another.
Similar videos from Brazil
show homes swamped with knee-deep water and murky brown floodwater flowing through the streets. Reports of freak weather came out earlier this week.Click for more
trending news