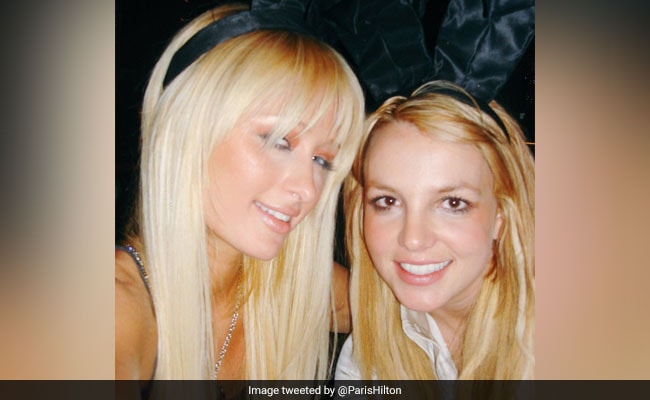 Selfie: A photo one takes of oneself, typically taken with a smartphone or webcam and shared via social media.
On Monday, socialite Paris Hilton posted some happy throwback pictures of herself with popstar Britney Spears. But her wild claim in the tweet didn't go down too well with Twitterati. In the tweet Paris Hilton said, "11 years ago today, Me & Britney invented the selfie!". Soon, the entrepreneur was deluged with "selfies" taken way before her time, some even before social media even existed.
11 years ago today, Me & Britney invented the selfie! pic.twitter.com/1byOU5Gp8J

— Paris Hilton (@ParisHilton) November 19, 2017
One user said it was Bill Nye - the science guy who invented the selfie back in 1999. Photo by the user showed Bill Nye taking a selfie on a plane using an old film camera.
Sorry, @BillNyeSaves did it way before you. It was 1999 pic.twitter.com/yEHZN5BVvd

— ItsMixerOne (@mixer1av) November 19, 2017
Even Madonna did it way before
Sorry. Pre Thelma & Louise pic.twitter.com/YAFmaTJcWf

— Mulled Wine Mincer (@Aanth) November 19, 2017
Um, no. #1985 pic.twitter.com/uAykItPKS5

— madonna's fault (@madonnas_fault) November 20, 2017
So did Susan Sarandon, in 1991 film
Thelma & Louise
Liar. pic.twitter.com/yM9hHWzwCf

— Rodrigo (@WalterAsensio) November 19, 2017
Hell, even Kramer did it on
Seinfeld
oh realy because heres kramer inventing the selfie in 1995 pic.twitter.com/dtmR0Kh3lP

— Seinfeld Current Day (@Seinfeld2000) November 19, 2017
The Beatles certainly did it before her
George Harrison. 1966. pic.twitter.com/NclJMIpoK6

— George MacDonald (@geomac24) November 19, 2017
No @PaulMcCartney did pic.twitter.com/HbsUYJZcNn

— Matty Brougham (@Matty_Brougham) November 20, 2017
And then this
1910 one of the first mirror selfies pic.twitter.com/YU7QKNQXo8

— iLoveRoses9 (@love_roses9) November 19, 2017
Some said their own selfies were taken before hers
11 years ago was 2006, I took this picture in 2002 so no Paris I think that It was me who invented the selfie pic.twitter.com/Rd5g3fJM1R

— Joshua Jamilosa (@jaymayzing3) November 20, 2017
Someone claimed a man named Robert Cornelius took the world's first selfie in the 1830s, that's nearly 200 years before Paris Hilton's version. The 30-year-old took the oldest existing selfie outside his lamp shop in Philadelphia.
Robert Cornelius' Self-Portrait: The First Ever "Selfie" (1839). Probably goes further back because of self-portraits. pic.twitter.com/QFocZUzPyZ

— Jude (@JudeJudejude007) November 19, 2017
The first modern day group selfie or "groupfie"?
We celebrate #smday w/ a look back at the 1st modern #selfie by Byron Company, 1920: http://t.co/MmgsV42MeXpic.twitter.com/lp4D2pO98C

— MuseumoftheCityofNY (@MuseumofCityNY) June 30, 2014
According to
BBC
, the word "selfie" was accidentally invented in Australia in 2002 on an online forum. A man named Nathan Hope posted a blurry photo of a cut on his lip and wrote, "sorry about the focus, it was a selfie".
Thanks for the pop culture lesson, Twitter!Click for more
trending news