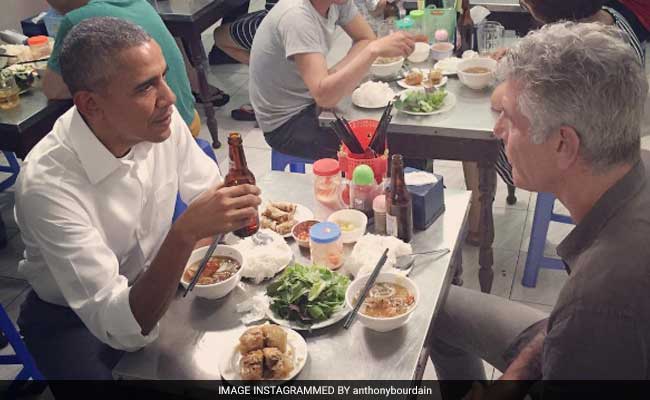 Plastic stools, cold beer and cheap rice noodles. A co-ed's typical Friday night out? Try the commander-in-chief's afternoon meeting.
On Monday, Obama squeezed in some bro time with bad-boy chef turned TV host Anthony Bourdain during the Vietnam leg of the president's Asia tour. Obama and Bourdain's lunch was filmed for a segment of the former restaurateur's traveling food show "Parts Unknown" (CNN).
The pair's conversation over bowls of bun cha and bottles of beer will air sometime in September, according to the network. The celebrity chef shared on social media that he picked up the $6 check and that the president's "chopstick skills are on point."
© 2016 The Washington Post
(This story has not been edited by NDTV staff and is auto-generated from a syndicated feed.)