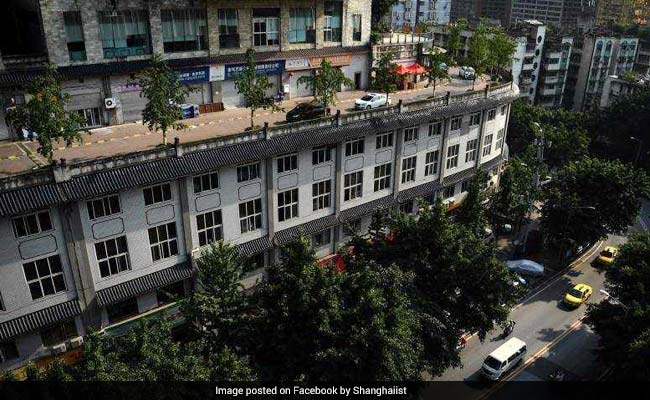 Photos of an unusual road have gone
viral
on Chinese social media. Why? Because the road is on the rooftop of a 5-storey building.
In an interesting take on urban planning, a building in the bustling Chinese city of Chongqing has a two-lane public road on its terrace, complete with trees lining the street and shops. The road runs around the entire complex which is situated in a hilly neighbourhood and built below ground level. The ground floor of the building houses several shops and the rest of the floors have a car parking.
Enjoy some more photos of the architectural marvel
And if you're worried about the noise, special equipment blocks noise from vehicles on the road, reported
Daily Mail
.
Here's a video of the road
The city of Chongqing has a population of 8.5 million and the city has often taken an uncommon and sometimes bizarre approach to urban space management. The city is famous for its mind-boggling flyovers and
pedestrian bridges
that go as high as 13 floors.
Chongqing is also home to the famous
railway line
that passes through a residential building.Click for more
trending news