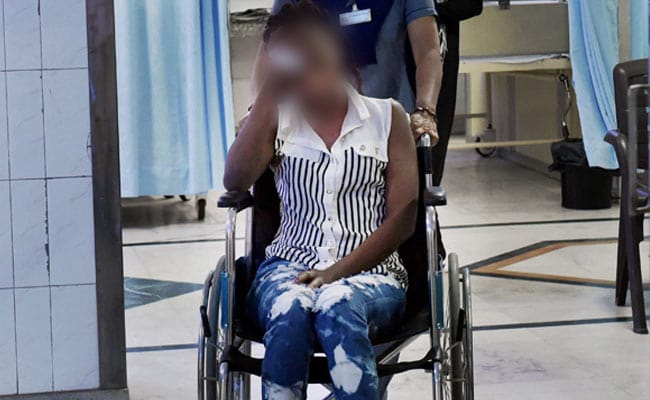 Greater Noida:
In the latest in a series of attacks on Africans in Greater Noida near Delhi, a young Kenyan woman was pulled out of an Ola cab and assaulted by a group of men last night. The attack took place at Knowledge Park, which is not far from the spot where African students have been targeted by mobs since Monday.
The woman was on her way to college when her cab was stopped by men who thrashed her and ran away. She is in hospital. This is third attack since Monday on African nationals in the sprawling township right next to Delhi.
In one attack on Monday evening, which has been caught on mobile video, a Nigerian student was beaten with steel dustbins, kicked and punched by a large mob inside the Ansal Plaza mall.
The attacks began with a protest march in Greater Noida over the death of a Class 12 student, Manish Khatri, which turned violent. The protesters alleged that Nigerians supplying drugs were the reason the boy died, although a drug overdose has not been confirmed. During the march, the protesters spotted three Africans near a shop and attacked them brutally using sticks and other weapons. The violence stopped only when policemen arrived and used batons.
Five suspects have been arrested and over 1,000 booked, say the police.
After these attacks, the police had promised security outside hostels and colleges where African students study.
The government called the attacks "deplorable" and assured Nigeria's Acting High Commissioner that all steps are being taken for the protection of their citizens in India.