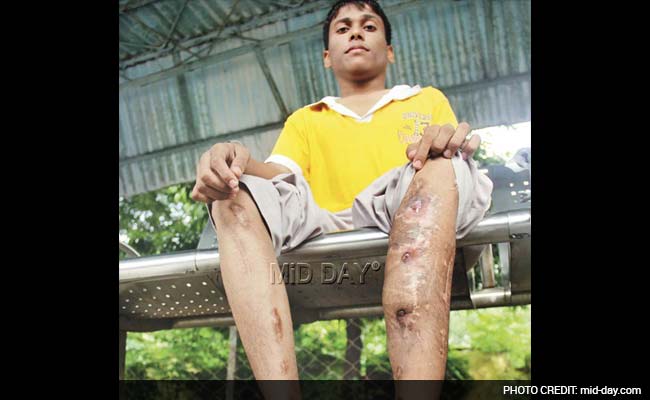 The desire to be taller turned into a nightmare for a 17-year-old college student in Kalyan, who underwent surgery to gain a few inches but has since barely been able to walk.
Measuring 5'1", Prem Patel was dubbed 'natya' (local slang for dwarf) by his friends. Prem, the son of an auto rickshaw driver, coaxed his parents to take him to a doctor who could help him get taller. Prem's mother Meena was unable to stomach his depression, and in 2013, they visited a local doctor who recommended they go to Sion Hospital for a solution.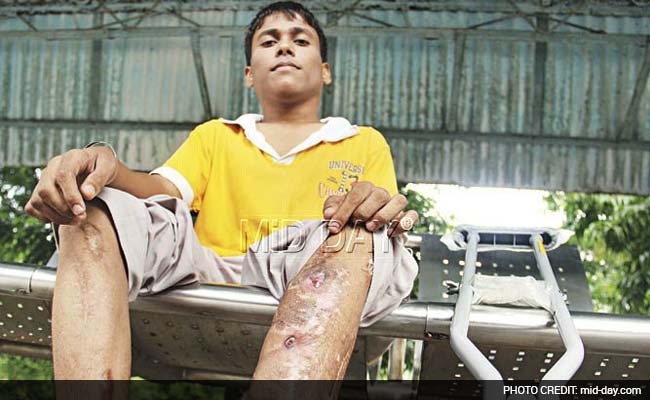 At Sion Hospital, Prem was treated by Dr Binoti Sheth, who diagnosed him with Epiphyseal dysplasia, a genetic disorder that affects cartilage and bone development. She recommended a limb lengthening procedure that could add up to a centimetre to height.
He claims that this is when everything went wrong. After the surgery, he could not walk properly and was crippled by the pain in his bones, said Prem, further alleging that he underwent another five surgeries to fix the problem, all to no avail.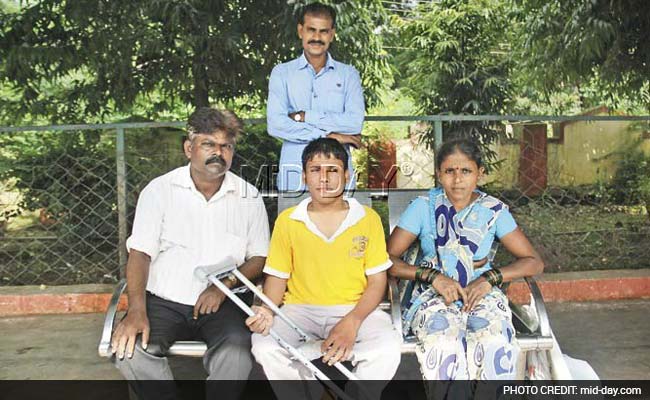 "I was going through hell then as the taunts from my friends were unbearable, but now it's worse than hell. A friend had told me that I could gain few inches in height with the help of a doctor.
I thought that I would only have to take some medicines, but then I was told about the surgery. My mother did not consent to the operation in the beginning, but I forced her into it eventually," Prem recalled.
Tall order
Despite the doctor telling him the surgery would add but a centimetre to his height, Prem dreamed of growing a whole foot taller, and he went under the knife on June 25, 2013. That was the last day he walked on his feet without any support.
"On June 25, they made me unconscious and I do not remember what happened after. After the surgery, I was kept on complete bed-rest for a month, following which I was asked to walk slowly with the help of a walking stick. But even after a month, I was not able to walk on my own.
My bones used to hurt a lot whenever I made an attempt to walk without the crutch," said Prem, who to this day, is unable to walk more than a few feet - even that requires the support of crutches and someone else guiding his steps.
He places the blame on the hospital and the doctors, alleging that not only did the first surgery fail, but he was put through another five surgeries to rectify the problem from June 2013 to December 2014, during which his left leg also got infected.
"From June 2013 till December 2014, the doctors conducted six surgeries, but my son is still unable to walk. My husband is an auto driver and we are extremely poor. We have spent all our life savings of R3 lakh but are yet to see our son get back on his feet," his mother added.
However, Dr Binoti Sheth, his treating doctor at Sion Hospital blames Prem for not following medical advice. She said the treatment was offered according to the ethical medical standards, but Prem wasn't regular with the medicines or attending the follow-ups.
"The patient was suffering from a genetic bone disorder where the bones are restricted from growing further, and he had come for a limb lengthening programme. He underwent a couple of surgeries post which he unfortunately developed infection in his left leg and was advised to get admitted in April 2014.
But the patient ignored this advice and only got admitted later. After that, the family took discharge against medical advice (DAMA) in December, and I haven't seen the patient since then," she added. According to social worker Santosh Kharat though, the blame lies with the doctors.
"The doctors have done injustice with him; initially they experimented with his leg and now they are not helping him. We had approached Titwala police station in order to register a case, but they claimed that the surgeries took place in Sion so we should complain at Sion police station," he said.