Highlights
Over 50, 000 farmers holding red flags reach Mumbai's Azad Maidan
Farmers, demanding loan waiver, walked through the night
Farmers walk at night so that Class 10 Board students won't be affected
Mumbai:
Tens of thousands of farmers, a "sea of red" with their identical caps and banners, marched silently through the night in Mumbai so their protest - and the anticipated traffic jams - would not affect students taking final exams on Monday morning.
With blistered and cracked feet from five days of walking, they made it to the city's Azad Maidan just before dawn. They have been sitting there since. A group has been invited by Chief Minister Devendra Fadnavis for talks on their demands.
They plan to stage a sit-in outside the state assembly building or Vidhan Sabha.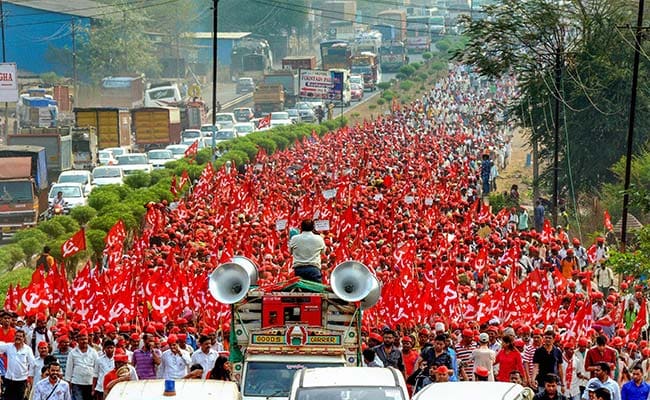 Some 50,000 farmers have walked all the way from Nashik, 180 km away, soldiering through the searing heat, sparse meals and open air sleeping, to be heard. They are demanding waivers on agricultural loans after unseasonal rain destroyed crops, and also more support from the government and fair prices for their produce. The transfer of land to tribal farmers is also on their list.
Led by the Left-affiliated All India Kisan Sabha (AIKS), they entered Mumbai on Sunday and stopped at Sion in the suburbs. They had plans to march to the Azad Maidan today, after some rest.
On an appeal from the Chief Minister, who urged the farmers not to hold up traffic on a day of crucial school exams, the crowd decided to forgo rest and sleep. A little after midnight, they started walking towards the Azad Maidan, 15 km from Sion.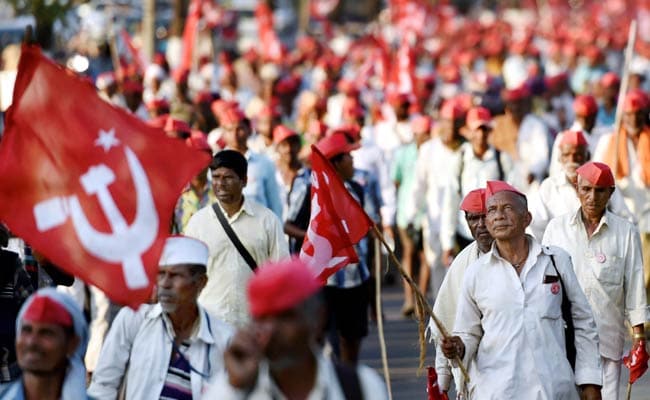 Images show the huge contingent on a prominent flyover, guided by the lights from cameras and cars. In the day, it would have been a traffic mess for Mumbai. A lit-up Chhatrapati Shivaji Terminus provided a spectacular backdrop as the protesters marched to folk songs.
One of the farmers said he never had a chance to go to school and appreciated the request to spare students any trouble. "I understand the importance of education and our protest will not create problems for students as well as commuters," he told NDTV.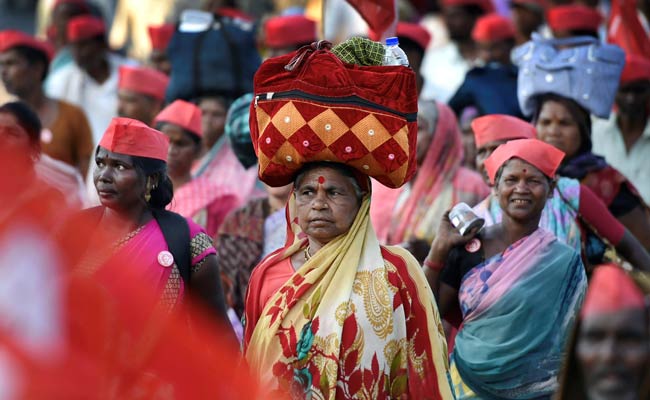 The gesture has won social media.
50,000 farmers walked 180kms, asking for the rightful compensation for their crop. On their last stretch they walked all night making sure they didn't disturb the SSC board examinations. #Compassion#respect#Salute#JaiKisan -