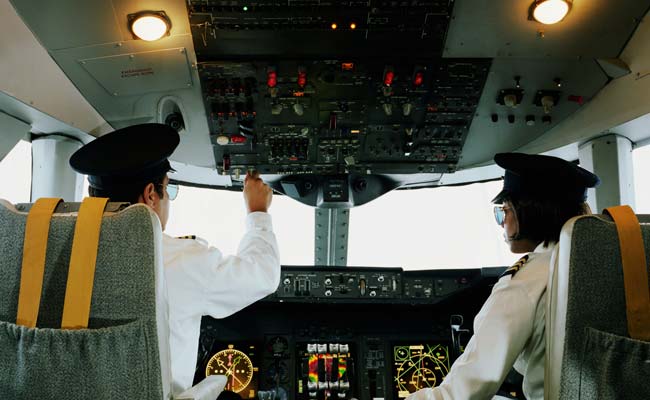 Mumbai:
A passenger was kicked off a Mumbai-Kolkata IndiGo flight after he tried to enter the cockpit to charge his phone, the airline said today.
The incident took place as the flight was preparing to take off from Mumbai on Monday.
The passenger was removed from the flight and taken to the Mumbai Airport police station by the airline's security staff. He was let off after questioning, reports say.
"While an IndiGo aircraft was on the ground, an unruly passenger tried to enter the cockpit saying his mobile needs to be charged," the airline said in a statement.
"Following standard operating procedures, the captain operating 6E-395 flight from Mumbai to Kolkata had initiated the offloading of the passenger on grounds of a security violation," the airline added, adding that no one is allowed to enter the cockpit.
An airport official told the Press Trust of India news agency that the man, said to be in his mid-thirties, was drunk.
In a similar incident, a passenger on board a GoAir flight from Delhi to Patna on Monday attempted to open the rear door of the aircraft mid-air, allegedly mistaking it for the toilet. He was apparently a first-time flier.
Another passenger raised an alarm, after which the man was stopped by the crew.
The passenger was handed over to the Central Industrial Security Force (CISF) when the plane landed. He was released later.
India's airline sector has seen a six-fold increase in passengers over the past decade, with citizens - many of them first-timers - taking advantage of better connectivity and cheap flights.