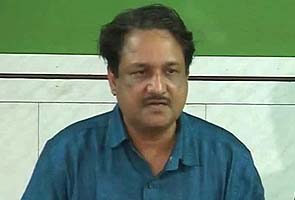 Mumbai:
Accusing the Mumbai police of being hand-in-glove with Bollywood actor Salman Khan and "delaying" the trial of a hit-and-run case involving him, IPS officer-turned-activist Y P Singh today sought a high-level probe by the Maharashtra government against the investigators concerned.
Mr Singh has also held the police department responsible for the "little progress" in the trial.
Showing the documents pertaining to the proceedings at the trial court in suburban Bandra during a press conference in Mumbai, Mr Singh alleged that investigators of the case had done everything possible to ensure that the trial progresses slowly to benefit the actor.
"In the beginning, the trial court had ordered to summon 34 witnesses before it, but the police did not serve summons to 24 people. When it comes to others, police had informed the court that some could not be traced while others did not accept the summons. Only one witness had appeared before it. Police had deliberately not taken the job of issuing summons seriously," the lawyer alleged.
It also took two years for the police to present the doctor, who treated the injured in the incident, before the court, Mr Singh alleged.
"Before that, two doctors, who had nothing to do with the case, were present before the court. It was absurd. The public prosecutor had sought more time, so that the doctor concerned could be presented before it by police. But it took two years," he said.
The active trial had begun seven years ago and since then only 16 of the 47 witnesses had been examined, he said.
Even the public prosecutor was not regular in the court, witnesses turned hostile and many witnesses did not turn up in the court, he said, adding, "Despite this, police did not move an application seeking the cancellation of bail granted to the actor. Usually, when witnesses turn hostile, police approach the trial court alleging that the accused is influencing the witnesses."
"Maharashtra government should initiate a high-level probe against the investigators concerned, holding them responsible for the little progress," he demanded.
The actor had allegedly rammed his car into a bakery killing one person and injuring four on September 28, 2002.
The Metropolitan Magistrate's court in Bandra had framed charges against Salman Khan under sections 304A of IPC (rash and negligent driving), 279 (rash driving), 337 (causing minor injuries), 338 (causing major injuries) and 427 (negligence).
"Many are wondering that in Nooriya hit-and-run case, the trial got over in about two years, and in Alistair Pereira case, it happened in just about one year. But the Salman Khan hit-and-run case is more than 10 years old, yet the end of the trial is nowhere in sight," he stated.