Mumbai:
In his removal as chief of the Mumbai police today, Rakesh Maria managed an enviable feat - an unexpected twist, so typical of the Sheena Bora murder investigation, which he has frontlined.
Hours after announcing that Mr Maria, 58, was no longer police commissioner, the Maharashtra government said that he would keep charge of the inquiry that has transfixed many for a fortnight. Sources said the government did not want to be seen as staging an intervention in a case that's already commissioned plenty of controversy.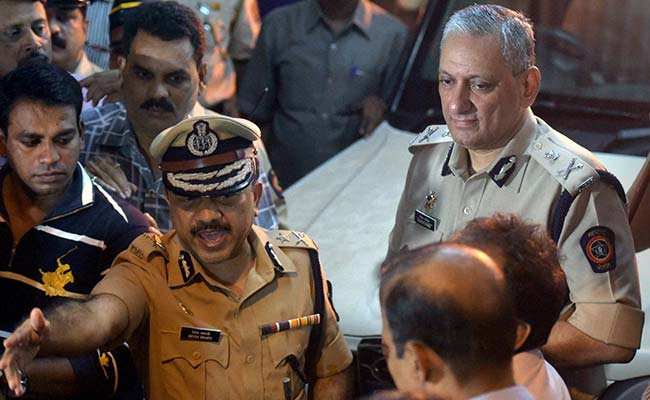 Mr Maria's removal came after he told reporters last night that DNA tests have conclusively established that Sheena Bora, 24, was the daughter of Indrani Mukerjea, one of three people arrested for the murder of the 24-year-old in April 2012. After that, Mr Maria had a late night meeting with Chief Minister Devendra Fadnavis, who, according to sources, disapproved of the zest shown by Mr Maria in handling the inquiry.
Since the arrest two weeks ago of Indrani Mukerjea, Mr Maria had clocked long hours interrogating her and others linked to the case, including her husband Peter Mukerjea, then detailing the developments in regular press briefings. A remonstrance from Chief Minister Fadnavis, publicly delivered, said the police must distribute its attention equally within cases important to the safety of the city.
Mr Maria, the government said this morning, was trading places with Ahmed Javed as the Director General Of Home Guards, Maharashtra. The new police chief signaled a less hands-on approach to the Sheena Bora inquiry. "The case should be handled properly, and evidence collected in such a way that it becomes a complete case when it is put up for trial," said Mr Javed.
The Mumbai Police has been drawing criticism for appearing to play fast and loose with the edicts of a complex criminal investigation. Even before requesting forensic confirmation, it declared that a skull found recently in a forest was that of Sheena Bora, last seen alive in 2012. An overflow of leaks kept reporters coming back for more, their coverage often erasing vital lines between facts and leads.
Mr Maria was due for promotion in 20 days; the government said his earlier-than-expected shuffle was to ensure that the city's preparations for the busy festival season were not affected by a change in guard.
Just weeks ago, the Chief Minister had sought an explanation of why Mr Maria had, in 2014, met in London with tainted cricket tycoon Lalit Modi, accused of financial crimes in India.
Get Breaking news, live coverage, and Latest News from India and around the world on NDTV.com. Catch all the Live TV action on NDTV 24x7 and NDTV India. Like us on Facebook or follow us on Twitter and Instagram for latest news and live news updates.