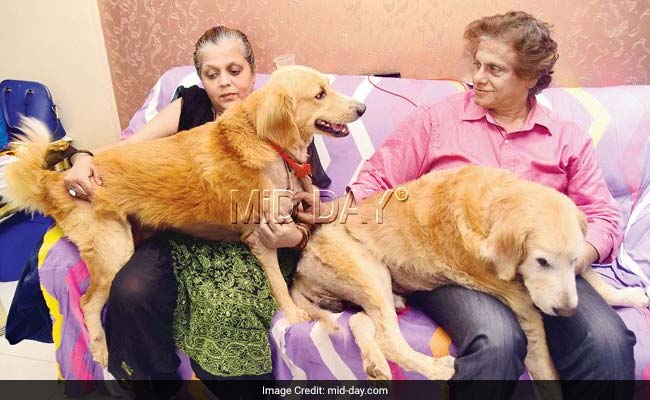 Mumbai:
"Don't call them dogs, they are my bachchas," said Nandini Suchde (52) of her beloved Buddy and Tiny, as she lovingly puts gold chains around their necks, giving new meaning to 'Golden' Retrievers. If you think that's excessive, then dig this - the precious pooches will soon become the richest dogs in Mumbai, named as the sole heirs to a cool Rs 5 crore from their human 'parents'.
Make no mistake, these pampered canines are no slumdog millionaires. Born with a silver spoon (and silver plate) in their mouth, the dogs have lived a life of luxury, thanks to Nandini and her husband Nimesh Suchde (57), who consider themselves more parents than owners.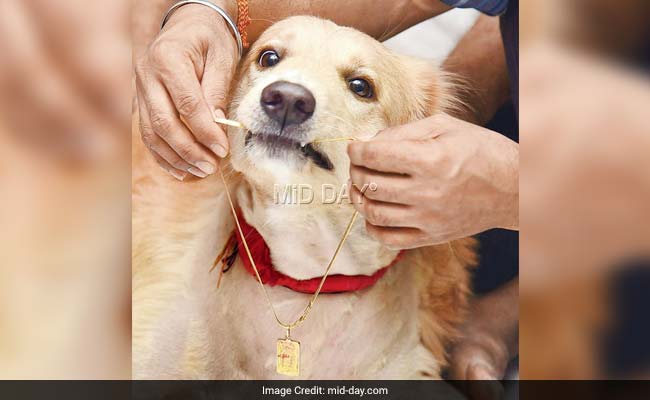 Silver and gold
"People don't eat from the plate of their bachcha (referring to pets) but we don't distinguish between them and us, we even eat from their leftovers. We feed them in silver plates, as I would have done for my human child," said Nandini.
She arrived in Mumbai in 1998, working as a financial consultant, and soon fell in love with Gujarati businessman Nimesh. They set up an import-export business together and got married in 2002, and Nandini dreamed of becoming a mother, until she suffered a miscarriage.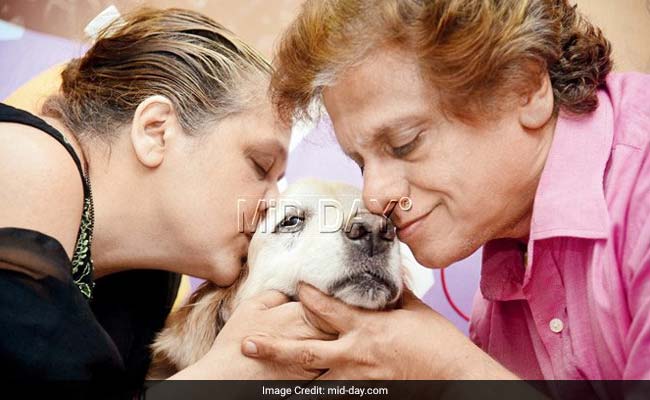 "My dream shattered when I lost my baby. With the hope of becoming a mother, I then started IVF treatment. But on November 14, 2003, my husband brought Buddy home, and I suddenly realised that loving these animals is more important. I gave up the desire of having a human child. They have shown me the same love and devotion as any human baby," she said.
As a heart patient, she wanted to make sure that her kids would always be taken care of. So, like any other responsible parents, she and her husband decided to make arrangements for the future. The couple has already started the process of setting up a trust under which the inheritance will be managed. With two flats in Kharghar, one each in Colaba and Masjid Bandar and an apartment in Kolkata, their total assets are well above Rs 5 crore.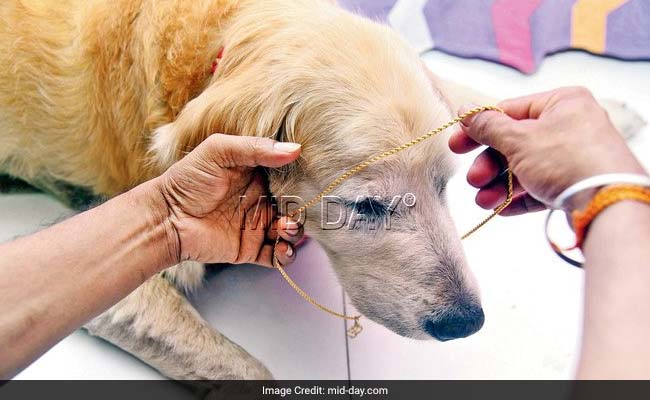 All for them
Although one of the trio - Junior - passed away last December, the trust will be set up in the name of all three. The money will be used for their welfare, as well as to help other less privileged dogs. Nandini has requested that the trust fund be used to arrange for an ambulance, medicines and free treatment for other dogs. In fact, once the trust is set up, the couple won't be able to withdraw a single penny themselves.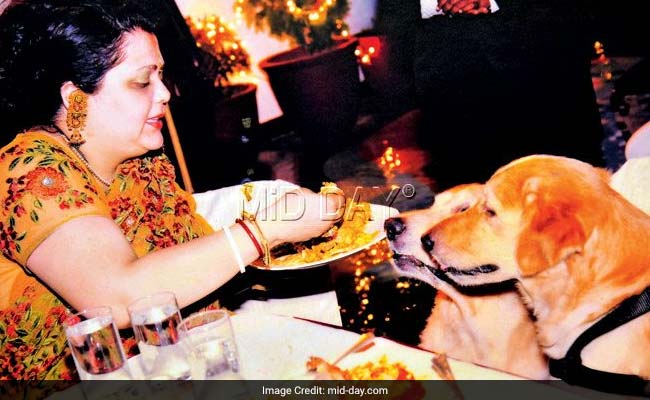 Confirming the news, their lawyer Vinod Sampat said, "I was really moved by their love towards their canines. She, with a noble intention, has decided to transfer her assets to a trust for their dogs. We have already initiated the process, but it will take some time to complete."
For dog's sake
"These mute living beings need more love than human beings as they can't even express their pain. Did you know, if you spell dog backwards, it becomes god," said Nandini. And her pets are certainly blessed. Buddy (now 12) and Tiny (3) go everywhere with their 'parents', including on pilgrimages to Tirupati Balaji, Kalighat, Dakhineshwar, Banaras and Kashi. The Suchde couple ensures that their pooches get VVIP entry passes to these temples, so that the four can pray together. And nothing less than first class tickets will do for the pooches when they travel by train.
At home, the canines wear golden lockets in the likeness of Lord Ganesha or Om, to protect them from danger. Their daily routine is followed religiously - they are taken out for walks thrice a day and follow a strict diet of chicken soup, vegetables and healthy grains like brown rice, jowar, ragi. "But don't think they have a boring life - they even participate in dinner parties. Every year, on May 23, Nimesh's birthday, we take the bachchas out for a party at a posh restaurant," said Nandini.
--------------------------------------------------------------------------------------------------------------------------------------------------
Pampered pooches
First class train travel
VVIP entry to famous temples across the country
Golden lockets for the Golden Retrievers
Expertspeak
Advocate Shailesh Sadekar from the Bombay High Court said, "A property can't be directly transferred to an animal but it can be transferred to a trust in their names. The trustees will ensure that the money is used for the welfare of the dogs."
World's richest dog
The world's richest dog is believed to be Gunther IV, a German shepherd with a net worth estimated at more than $370 million (Rs 2,465 crore) - passed down from from a long line of German shepherds of the same name.
The original Gunther was bequeathed $80 million by his owner, a German countess named Karlotta Liebenstein, when she died in 1992. Interestingly, Gunther IV was listed as the buyer of singer Madonna's eight-bedroom Miami villa (£5 million) in July 2000. He eats steak and caviar for dinner, swims in a customised pool, and rides around in a limo.
Other top dogs
New Yorker Rose Ann Bolasny bequeathed her $1 million property (including jewellery and a holiday home) to her Maltese terrier instead of her two sons. The dog, Bella Mia, has her own bedroom with a double bed and is treated to a filet mignon steak for dinner
Fundraiser Leslie Ann Mandel left $100,000 to her dog 'Frosty', cat and 32 pet cockatiels
Real estate billionaire Leona Helmsley left $12 million to her Maltese 'Trouble', after cutting her grandchildren out of her will. A judge reduced the amount to $2 million, which was still a handsome amount for Trouble
Retired talk show host Oprah Winfrey has reportedly set aside $30 million for her beloved pack of pups
5 Number of houses the canines will inherit
(Except for the headline, this story has not been edited by NDTV staff and is published from a syndicated feed.)