Mumbai:
The server at Mumbai airport's Terminal 2, which crashed earlier this evening, is working now. The airport in a statement said a severed cable affected the network. This was the result of ongoing work elsewhere in the city, the airport said. Earlier, massive crowds of passengers were seen waiting to check in. Many tweeted photos of the chaotic scenes at the airport.
Here are Mumbai airport server down updates:
Get NDTV UpdatesTurn on notifications to receive alerts as this story develops.
Mumbai Airport Server Working Now, Say Officials
"There has been cable cut that has led to network intrusion at the airport. This was a result of ongoing work elsewhere in the city. As per the latest report the lines are coming back online and our airport staff are working with airlines to be able to facilitate and address concerns, while we all collective work with airlines and the cable provider to address the issue quickly," Mumbai airport said in a statement.
Mumbai Airport Server Down: Pic Inside The Terminal
Many passengers at Mumbai airport tweeted they are unable to check-in. Airport officials said they are working on manual check-in, which takes a considerable amount of time compared to the computerised system.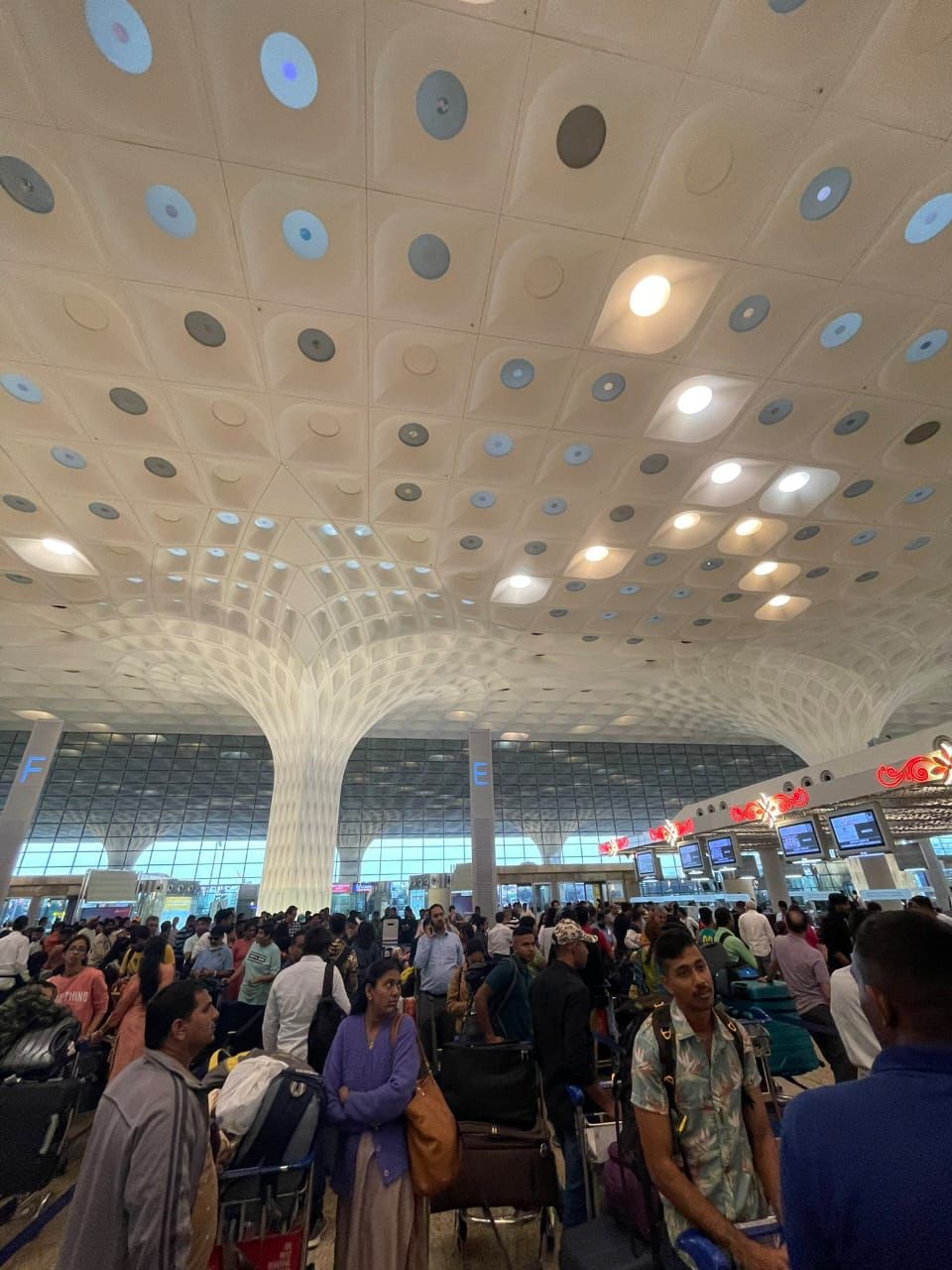 Mumbai Airport Server Down: Allocate Additional Time For Check-In
"Our passengers are requested to allocate additional time for check-in and also to kindly connect with their respective airlines, owing to a temporary network interruption outside the airport due to ongoing development in the city. Our teams are present on ground and manual processing has been initiated to facilitate all passengers. We sincerely regret the inconvenience and thank our passengers for their understanding," Mumbai International Airport Ltd, or MIAL, said in a statement.
Mumbai Airport Server Down: Flights May Be Affected
Flights are likely to be affected as the server crash will have a cascading effect on schedules.
Mumbai Airport Server Down: CISF Says Manual Boarding Passes Issued
"Due to the server down at Mumbai International Airport, the crowd is slightly more than normal. The crowd is being managed well and there is no chaos as manual passes are being issued," the Central Industrial Security Force, or CISF, said.
Mumbai Airport Server Down: Manual Check-Ins Likely
There is a way to issue manual passes and operate the check-in process in manual mode. This, however, takes much longer.
Featured Video Of The Day