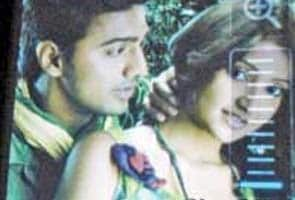 Mumbai:
A wallpaper on the mobile phone of a thief proved to be his undoing. Based on the CCTV footage that managed to capture the wallpaper on his cellphone, officials of the Malad police station arrested Salman Sheikh, a labourer at an under-construction building in Malad, for stealing silver valuables from a jewellery store on the morning of February 13, when Pankaj Jain, the owner of M Shankarlal and Company at Zakaria Road, Malad (West) entered the store, he found several silver items missing.
He filed a complaint of trespassing and theft. During investigation, the officials scrutinised the CCTV footage that was available in the store. But they noticed that the accused was using his cellphone as a torch and that the camera had managed to capture its wallpaper. The footage also captured the accused trying to break open the safe, but fled the store after the alarm went off. Unable to find any other clues, the police continued their search. Soon they discovered that a tunnel had been dug behind the store, leading to an under-construction building.
Suspecting that it could be the work of one of the labourers, officials rounded up all the labourers for questioning. Sheikh was also interrogated and was asked to show his cellphone. It was here the officials realised that Sheikh's wallpaper was similar to the one they had seen in the CCTV footage.
Realising that his game was over, Sheikh confessed to his crime and told the authorities that the valuables were kept in his clothes at home, which were later recovered. Sheikh was arrested and remanded in police custody till February 20. Sub-Inspector Mahesh Kulkarni of the Malad police station said, "The accused has been booked on the charges of trespassing and theft."