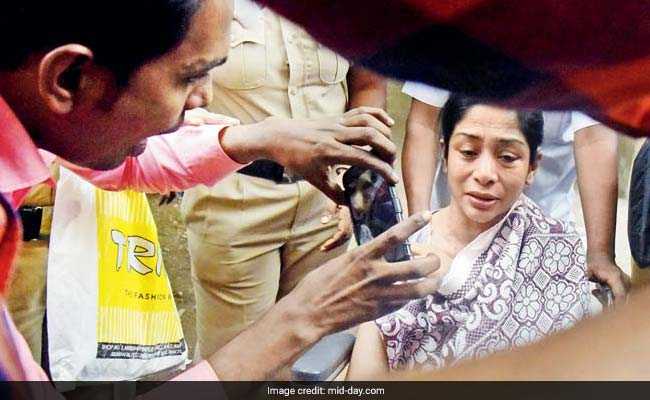 Mumbai:
Indrani Mukerjea didn't just consume an alarming amount of benzodiazepine - 32 times more than the toxic cut-off level - but several other narcotic and psychotropic substances were also found in her urine. A report by the Hinduja hospital laboratory, dated April 7, indicates that apart from the anti-anxiety drug benzodiazepine, Indrani's urine also had traces of amphetamines, cocaine, methadone, opiates, phencyclidine (PCP) and tetrahydrocannabinoids (THC)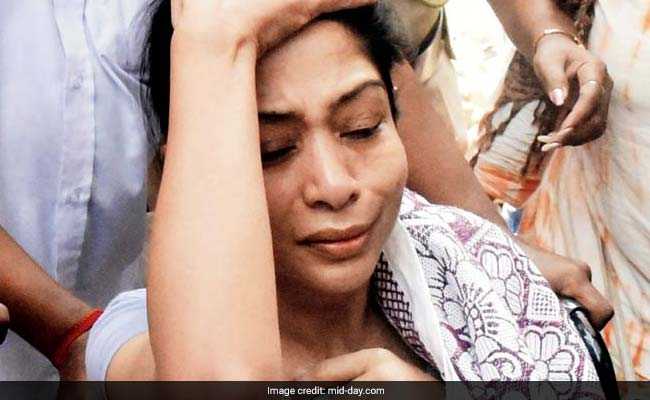 Indrani was discharged from JJ hospital on Wednesday
On the other hand, the state laboratory's report has stated that there were no drugs in Indrani's system whatsoever. "We are aware of the other narcotic levels in the urine, but they were much less than the cut-off levels, so we were not bothered about it. Our concern was her benzodiazepine level, which was very high," said a doctor from JJ hospital.
"Her pupils had become very small, which is a classic sign of benzodiazepine poisoning. Our diagnosis and line of treatment was accurate. We removed all the toxins from her body through forced intravenous fluid alkaline diuresis," the doctor added.
Indrani, who is currently lodged in Byculla jail for the murder of her daughter Sheena Bora, was rushed to JJ on Friday night in an unconscious state. The toxic screen conducted by Hinduja found 6,468 ng/ml benzodiazepine in Indrani's urine. This is 3,134 per cent or 32 times over the cut-off level, when the drug becomes toxic to the body.
Dr Sudhir Nanandkar, dean of Grant Medical College and JJ hospital, said, "The Hinduja report has confirmed our diagnosis and line of treatment. We now know that high level of benzodiazepine was responsible for her falling unconscious on Friday." Doctors added that they chose to take urine samples over a blood test as benzodiazepine lasts four times as long in urine (one tablet can last as long as four days in urine).
'Could have been fatal'
Dr Sanjay Kumavat, a psychiatrist and former deputy director (Mental Health) at the Directorate of Health Services, said, "Indrani should consider herself lucky that the doctors saved her with the correct diagnosis and immediate treatment. Any delay could have been fatal."
He added, "The fact that traces of narcotic and psychotropic drugs have been found in the urine sample tested by Hinduja indicates that she might be using these drugs. It is impossible for traces of narcotics to be found if she had only consumed benzodiazepines, a class of drugs used for treating anxiety and withdrawal symptoms." Dr Kumavat further stated that it was possible that Indrani had consumed the narcotics before Friday's episode, as the drug levels were much lower.
FSL comes up blank
This is the second time Indrani has tested positive for benzodiazepine. However, just like last time (October 2015), the State Forensic Science Laboratory (FSL) has stated that her samples were negative for any drugs, including benzodiazepine. To this, doctors from JJ said, "We must understand that Hinduja has nothing personal against Indrani. We were keen to have proper diagnosis, and hence sent a sample to Hinduja. We haven't got FSL Kalina's urine report."
Dr Kumavat added, "The findings of Hinduja laboratory will be more accurate as they have a well-equipped and accredited laboratory, and they received the sample the very next day. The State FSL report might be negative as they might have got the samples late or got a wrong sample. Or else they should have at least found traces of benzodiazepines in her urine."
Dr Shashikumar Menon, a pharmacologist from the department of Pharma Analytical Sciences at Ruia College, said, "The origin of all these narcotics is from different sources that were consumed together. The fact that the benzodiazepine level was on the higher side, might be a result of additional dosage that she might have taken along with other narcotic substances."
Byculla jail officials have already clarified that medicines prescribed to Indrani Mukerjea by jail doctors are given strictly under supervision. The overdose has now raised questions that can only be answered by a proper investigation into the events that took place after Indrani left the prison for her court hearing on Friday.
FSL says
The State FSL's tests came up negative on the urine sample (4ml) and gastric lavage (5ml) collected on Monday afternoon. A highly placed source confirmed, "We have submitted our report to the Nagpada police and JJ hospital. Our test findings have not shown any traces for drug overdose, including benzodiazepine."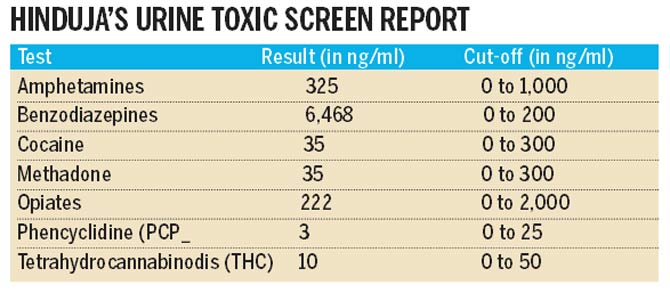 While the Hinduja report states that they used the EMIT Semi-Quantitative method for the urine toxic screening, FSL sources say that they carried out the tests on High-Performance Thin Layer Chromatography (HPTLC) and Headspace Gas Chromatography. When asked if the negative result might be due to delay or if a wrong sample was sent, the source said, "We have tested the sample sent to us. We have no clue if the sample was right or wrong. Also, even if the sample was sent late, we still could have found traces of benzodiazepine or any other drug."
6,468
- Amount of Benzodiazepine (in ng/ml) found in Indrani's urine
(Except for the headline, this story has not been edited by NDTV staff and is published from a syndicated feed.)