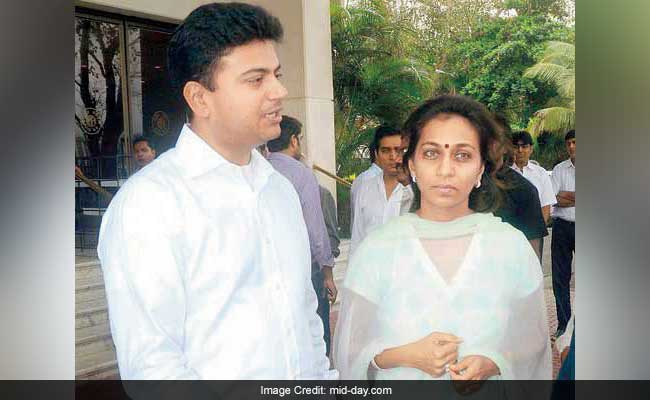 Mumbai:
Social media has given people an outlet to display their opinions. So eager are they to do this, that some don't even check facts. The family of former chief minister and former union Home Minister Sushilkumar Shinde, is learning this the hard way.
They have been at the receiving end for no fault of theirs, following circulation of messages on social media that said Shinde's second daughter, Preeti Shroff, was driving the car which killed two persons including a three-year-old girl in Pune on Monday.
The reason behind the tirade is obviously mistaken identity, as Preeti shares her surname with the driver who caused the accident.
The girl, her mother, and three others from another family were critically injured, when they were standing on the median to cross the road in Baner. They were mowed down by a car which spun out of control and strayed onto the road divider.
Shocked by posts
The Shroffs and Shindes were shocked when acquaintances and friends told them about the messages in circulation. The posts have put the Shindes' reputation at stake. mid-day has the posts and messages.
Mistaken identity
Social media can make or break you. What seems to have triggered the false messages in this case is mistaken identity. The accused in the Pune accident shares a surname with Shinde's daughter. The driver was identified as Sujata Jayprakash Shroff, wife of a local real estate tycoon, while Preeti is married to Raj Shroff, a businessman and Congress leader in Mumbai. Raj had contested Assembly polls some years ago.
'Read newspapers'
Preeti's husband told mid-day that he didn't know how to react when the rumours were brought to his notice. "I don't know why this is happening. We are deeply pained by the malicious social media content. People who circulated it, or the person who wrote it first, should have at least confirmed by reading newspaper reports on the Pune accident," he said, adding that he would ask Pune's Police Commissioner to clear the air and find the culprits.
Shinde's younger daughter and legislator Praniti Shinde wasn't available for comment.
(Except for the headline, this story has not been edited by NDTV staff and is published from a syndicated feed.)