Highlights
Women auto drivers near Mumbai in Thane file police case
Sexual slurs, abuse by male drivers who see them as competition
150 women auto drivers now in Thane, a major Mumbai suburb
Thane:
For more than a year, Manisha Ravindra Kohli, a mother of two, has been driving her saffron-coloured auto through the chaotic streets of Thane, an eastern suburb of Mumbai. She lucked out when she was selected for a government scheme that reserves 5% of rickshaw permits for women.
But hostility and harassment has recently been hurled at her by male counterparts who are upset that nearly 150 women drivers now compete with them in popular spaces for business; the women are being intimidated to confine themselves to an "only women" spot near Thane's train station created last year to guarantee customers to the newbies.
"If you want to do
Dhandha
(business), then you should go to where the prostitutes are," Manisha, 32, was told by a male driver.
As Thane's first woman auto driver, 42-year-old Anamika Avinash Bhalerao has accrued some local fame since the scheme to train and license women drivers was launched last year. "If we are caught breaking the rules and are fined, the cops tell us this is a love letter to us," she said.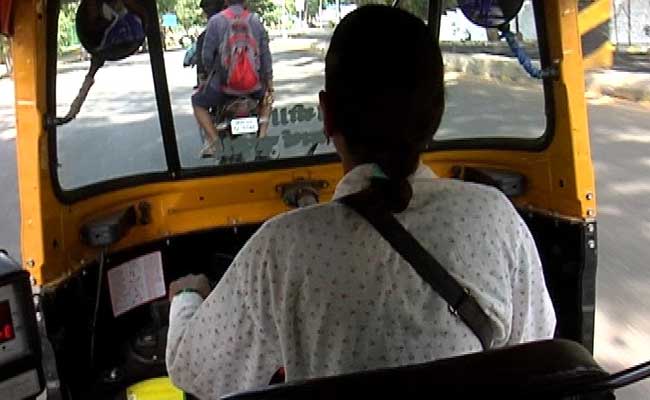 465 licences have been made available for women in Mumbai and the neighbouring district of Thane. The women drivers wear white coats, and ferry both men and women.
Fed up with the harassment and invective, six women drivers including Anamika and Manisha filed a police case days ago. A male auto driver who had abused them was arrested immediately.
"But why do these women have a problem if men huddle and talk?" asked Sachin Chaudhary, a top official with the local rickshaw and taxi union. He also claims that women drivers are levelling false charges against men as a way of punishing the competition.
Like men, the women auto drivers can be on the road till 11 pm. Sachin Chaudhary feels that women drivers should not be allowed to work after 6 pm. Unacceptable, said Manisha. "We are not riding autos with fear. If men don't have any fear then why should we? If women can fly planes, well...we are just driving autos".