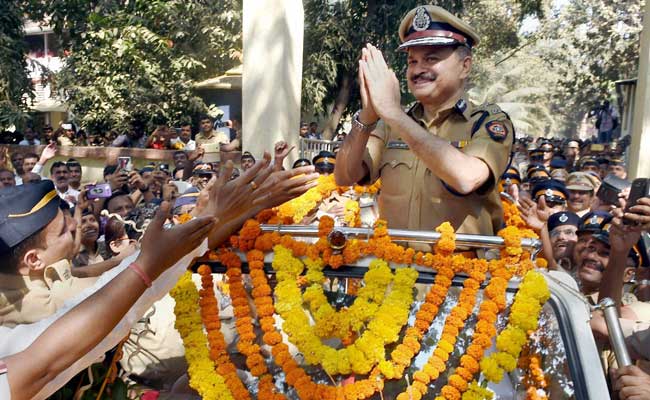 Mumbai:
The Maharashtra government today named senior police officer Dattatray Padsalgikar as the new Commissioner of Police, Mumbai.
He will succeed Ahmed Javed, who has been posted as India's next ambassador to Saudi Arabia, Additional Chief Secretary (home) KP Bakshi told IANS.
Mr Javed relinquished charge today and was given a ceremonial send off. Mr Padsalgikar will assume office on Sunday.
The Ministry of External Affairs had announced on December 11, 2015, the appointment of Mr Javed as the next envoy to Saudi Arabia, a key posting in the Arab world, and he is expected to take charge there shortly.
This will make Mr Javed the second former Mumbai police commissioner to get a prestigious diplomatic posting after JF Rebeiro who served as Indian ambassador to Romania between 1989-1993.
An Indian Police Service (IPS) officer of the 1982 cadre, Mr Padsalgikar was on deputation to the central government in the Intelligence Bureau (IB) for the past few years, but was repatriated earlier this month in preparation for his new charge.
Mr Padsalgikar has vast experience in terror and counter-terror operations and had been playing a critical role in gathering evidence against the Pakistani non-state actors who directed the 26/11 Mumbai terror attacks of November 2008.
He helped procure the telephonic intercepts from the USA between the terrorists and their handlers which effectively nailed them in the case, officials said.
In the past, Mr Padsalgikar served as a deputy police commissioner handling various assignments and also in the economic offences wing before he was sent on deputation to the Centre.
After his repatriation to Maharashtra, he was given the rank of Additional Director-General of Police, but was not given any posting until being appointed the Commissioner of Police.