Highlights
Chopper took off from Juhu at 10:20 am: sources
It was headed to Mumbai High North Field, lost ATC contact at 10:35 am
Five ONGC personnel and 2 pilots were on board
Mumbai:
Six people died after a Pawan Hans helicopter, carrying senior ONGC (Oil and Natural Gas Corporation) officers crashed in the Arabian Sea this morning. The chopper, with seven people on board,
was on way to the offshore site of ONGC
from the Juhu helicopter base. Six bodies have been recovered from the sea after the debris of the chopper was located.
The reason for the crash is not yet known. The search for the missing persons is still on.
The crash took place between 10:30 and 11:00 this morning. Alarm was raised when the chopper failed to reach its destination, slated for 11 am. It was found that its last contact with the Mumbai Air Traffic Control was at 10.35 am.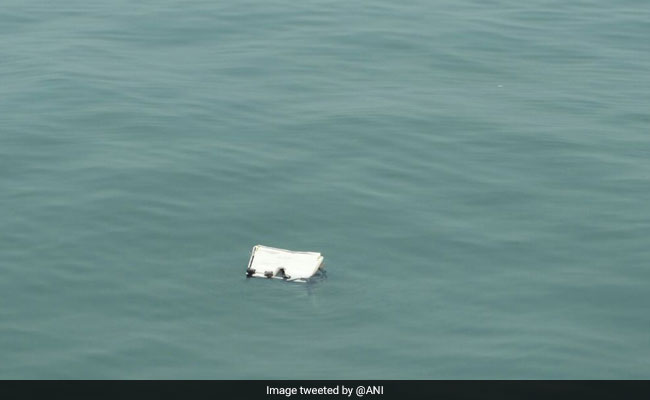 "VTPWA Dauphin AS 365 N3 was scheduled to land at North Field of ONGC at 10.58am but didn't land at the scheduled time. No contact could be established after 10.30am and search operations were launched soon after," an official said.
The ONGC immediately launched its helicopter and speedboats for search operations. The Coast Guard also joined in.
Five speedboats, one MSV and one chopper from ONGC were deployed in the area to conduct search operations. The Indian Navy is also extending support to the search operations, deploying choppers and rescue boats.
The operation is being monitored by the top management of the ONGC. The oil major's chairman and managing director Shashi Shanker has rushed to Mumbai to monitor the search operation.
In a statement, ONGC said, "The reason behind the unfortunate incident is yet to be ascertained."
"The Navy and the Coast Guard are on the job. I am also going to Mumbai to coordinate things," Minister for Petroleum and Natural Gas Dharmendra Pradhan said. The minister said he discussed the matter with Defence Minister Nirmala Sitharaman. "She is also cooperating and has instructed the Navy and the Coast Guard to look into the issue extensively," he added.