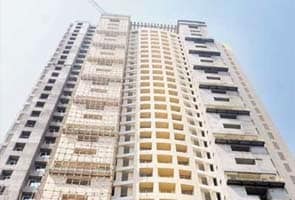 Mumbai:
Two years after the Adarsh society scam broke out, the Central Bureau of Investigation (CBI) is likely to file the chargesheet in the case today. The probe agency was supposed to file it by June 15, but had asked for more time.
In its First Information Report (FIR) last year, the CBI had named 14 accused including former Maharashtra Chief Minister Ashok Chavan. Nine people, including bureaucrats and former Army officials were arrested, but later granted bail as the CBI failed to file the chargesheet within 60 days of their arrest. These include suspended Maharashtra Finance Secretary Pradeep Vyas, PV Deshmukh, Retired Brigadier MM Wanchoo, former Defence Estates Officer RC Thakur, Retired Major General AR Kumar, Retired Major General TK Kaul, Jairaj Phatak, Ramanand Tiwari and former Congress MLC K L Gidwani.
The CBI had alleged in its FIR that three of Mr Chavan's relatives allegedly got flats in the society meant for Kargil War widows and Defence personnel. Later, Mr Chavan also granted building concessions by changing the area's development plan. Mr Chavan stepped down as chief minister in 2010.
Three former chief ministers of Maharashtra - Sushil Kumar Shinde, Vilasrao Deshmukh and Ashok Chavan - are being questioned by the judicial panel in connection with the scam. Mr Chavan is the only former Chief Minister to have been made an accused by the CBI which has registered a FIR against 14 people. The Enforcement Directorate is conducting a preliminary enquiry against Mr Chavan and 13 others for alleged money laundering in case. Mr Chavan was Chief Minister of Maharashtra from December 8, 2008 to November 9, 2010.
The scam broke in 2010 when it emerged that on a prime plot in South Mumbai, an illegal 104-apartment society had come up in which key Defence personnel, bureaucrats, and politicians owned flats. It later emerged these men had colluded to grab a Defence plot and got it an illegal environmental clearance. It also got other concessions by claiming Kargil war heroes and widows were part of the society.