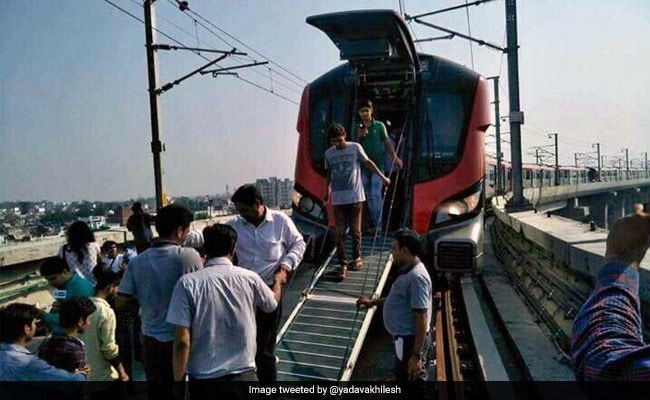 Highlights
8.5 km metro in Lucknow began commercial operations today
Technical snag on a train, emergency brakes applied
100 commuters stuck for an hour, rescued by metro officials
Lucknow:
More than 100 passengers were rescued from the
Lucknow metro
this morning as the first day of the new service turned hellish.
The new 8.5-kilometre city train was
inaugurated yesterday
by Uttar Pradesh Chief Minister Yogi Adityanath and Home Minister Rajnath Singh.
At 7.15 am, the train ran into a technical glitch and it stopped for over an hour. Neither the lights nor air-conditioning worked.
The passengers, including school children, were stuck till a team of officials from the Lucknow Metro Rail Corporation (LMRC) arrived to remove them through an emergency exit. They were put onto another train from a different station.
The metro, which was built while Akhilesh Yadav was Chief Minister, covers 8 stations currently and cost 6,880 crores.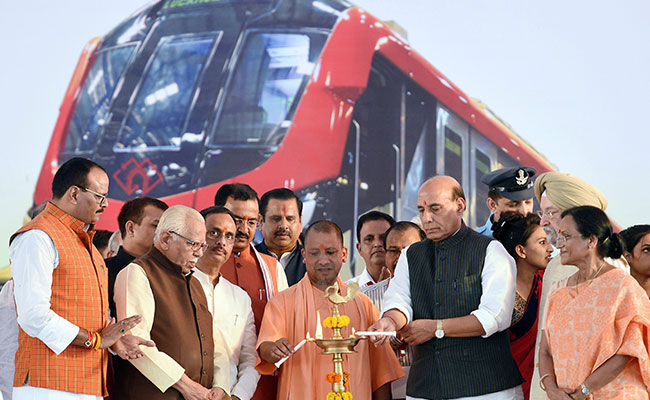 Mr Yadav disparaged today's failure on twitter, posting, "The Lucknow Metro had been built and was ready for a while now... The union government, via the Commissioner of Metro Rail Safety (CMRS), took such a long time to give the No-Objection Certificate (NOC)... despite that, the metro failed on the first day!"
"I took the train from Charbagh to reach the airport to catch a flight to Delhi at 8.45 am but got stranded and missed the flight," said Gaurav, a commuter identified only by his first name.
The affected train has been removed from service and is now undergoing repairs, said metro officials.