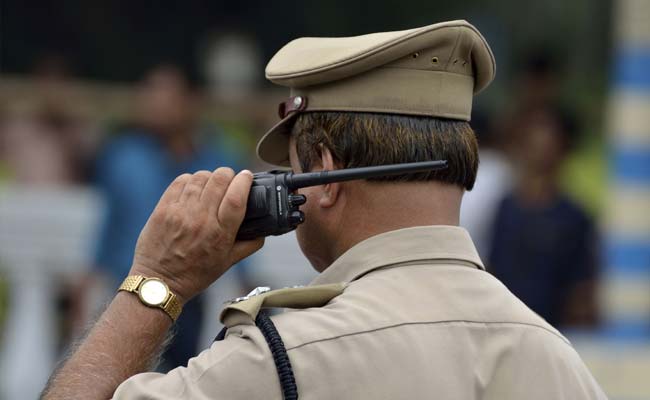 Kolkata:
Under-trial ISIS operative Mohammed Mosiuddin, alias Abu Musa, had tried to slit the throat of a warden inside the Alipore Central Jail, officials said today.
The incident took place on Saturday at around 7 am when Musa, 27, tried to slash the throat of the warden in "ISIS-style" using the sharp end of a fork, a senior official of the state Correctional Home said.
Musa was arrested last year along with two others for trying to execute a plan of killing people in Birbhum district.
"As per the regular morning practice, warden Gobinda Chandra Dey, 45, opened the lock of Musa's cell when the ISIS operative hit him on the head with a stone and as he fell down, the prisoner jumped on him and hit him with a fork before trying to slit his throat," the official said.
He added that Musa had hidden the fork from the cutlery that accompanied his food.
However, timely intervention by one inmate, who managed to hold Musa's hands from behind, stopped him from injuring the warden further.
"A profusely bleeding Dey was taken to the SSKM hospital before being shifted to a private hospital," he said.
Jail sources said that Musa, who was kept in solitary confinement, would be under scanner and a probe has been ordered into the incident.
"We need answers like from where he got the stone and why nobody noticed that he had hidden the fork inside his cell," the officer said.
Musa was arrested in July last year from Burdwan railway station when police had recovered from him a firearm and a knife.
The state CID had taken up the case and during investigation Musa had reportedly confessed that he was in contact with some IS handlers and had recruited a few members in India. The NIA took over the case from the state CID and had submitted its charge sheet.