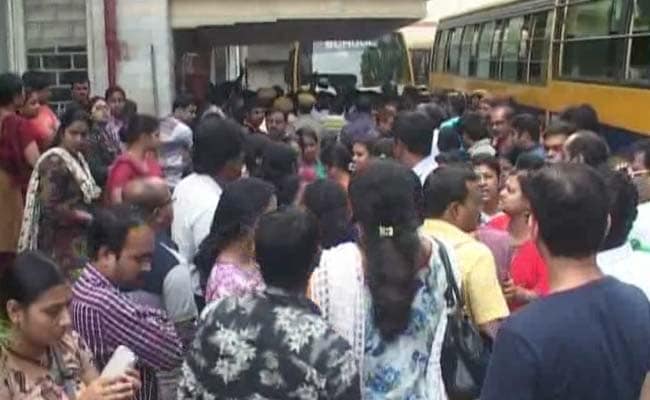 Kolkata:
There is anger in Kolkata over the alleged molestation of a Class 1 student last week by a bus driver hired by the school.
The girl's parents say they complained to the school immediately but no action was taken for a week. They were joined by scores of other parents who protest outside the school on Monday, demanding action and an explanation.
The police confirmed that the child's parents have filed a molestation complaint. An FIR or formal complaint is yet to be filed.
"The child is safe and well, rumours should not be encouraged," the police said.
The child was reportedly being taken to another location from the school to practice for a function when she was allegedly attacked by a driver and his assistant. The alleged attackers have not been identified, say the police.
Rumours about the incident have further enraged parents.
"We have heard rumours but the school is not talking to us. We don't want anything but justice," said a woman whose daughter is a student.
"We are not happy with their attitude and approach. We need to talk to school officials. It is not a one day solution," said another parent.
One father said the school should not take students anywhere outside without permission from parents.