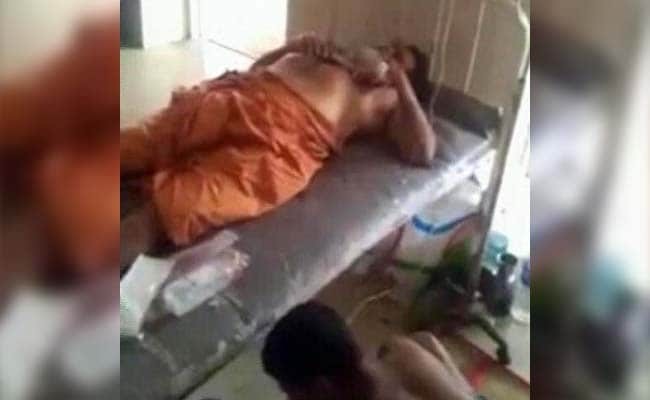 Thiruvananthapuram:
The 54-year-old swami, whose genitals were allegedly slashed with a knife by a young woman a few months ago, has been granted bail by the Kerala High Court. The swami was arrested based on allegations made by the 23-year-old woman who had said that she chopped off his genitals in anger for raping her several times in the past and attempting to rape her again on the day the incident happened. She, however, retracted a month later saying she had neither been raped by him nor chopped off his genitals in revenge.
"There has been no form of sexual harassment by the swami towards me. Neither when I was a minor nor after I turned 18. These accusations made against the swami are false, and are additions made by the police," the law student wrote in a letter released to the media.
She had also alleged that the police had forced her to comply with their altered version which she "could not read as she doesn't know how to read Malayalam".
After her retraction, a lower court in Thiruvananthapuram had ordered the woman to take a lie detection test along with brain mapping, but woman has not consented for the same.
In May, Swami Gangeshananda had to be operated on after his genitals were allegedly slashed with a knife. The woman had then told the police that she attacked the swami in self-defence after he had tried to rape her at her home. He was reportedly a frequent visitor to her home as a spiritual guru to her family.