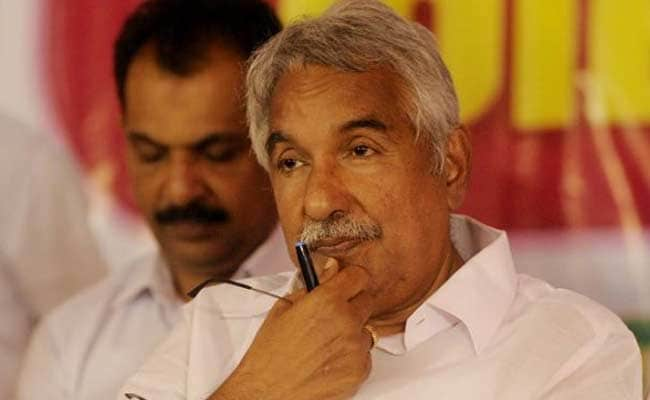 Kochi:
The Kerala High Court today came down heavily over wastage of its time, and dismissed a plea by prime accused Saritha Nair for a CBI probe against Chief Minister Oommen Chandy in the solar panel scam case.
While hearing the plea, Justice B Kamal Pasha said there were a lot of other cases that merited a probe by the Central Bureau of Investigation.
"The court is not interested in playing politics when the elections are round the corner," said the judge, and asked the parties not to waste the court's time.
This setback for Nair comes a day after a news channel claimed to have with it a copy of a letter from her that said Mr Chandy sexually abused her.
She has also accused Mr Chandy of taking bribes to promote her solar panel business.
Stating that he was mulling legal action over the disclosures, Mr Chandy told reporters at his official residence here that it was "rather strange" that the solar panel scam was still surfacing even after three years.
"I am working on steps to go forward with legal measures on this. We feel this is a conspiracy and there is a mighty cash rich lobby behind these new disclosures," the chief minister said.
Nair appeared on the Asianet News channel on Sunday and said she had written the 24-page letter in 2013. While agreeing to the contents, she refused to discuss them.
Former chief minister VS Achuthanandan on Monday sought a fresh probe into the disclosures made in Nair's letter.
"Chandy should apologise and come clean," Mr Achuthanandan told reporters in Kochi.
The solar panel scam case surfaced when Nair and her live-in partner Biju Radhakrishnan were arrested in 2013 on charges of cheating numerous investors who paid money for solar panels.
Over 30 cases of cheating are registered against Nair and Radhakrishnan in various courts. Police estimate that they cheated investors to the tune of over Rs 6 crore.
While Nair is out on bail, Radhakrishnan is in jail pending trial on charges of murdering his wife.