Highlights
The man was tied up, attacked, allegedly after being caught shop-lifting
Some people took selfies with the man during the mob attack by locals
The man was believed to be mentally unstable
Palakkad, Kerala:
In a stark display of depravity, people at a village in Kerala took selfies with a man they tied up and assaulted for hours, accusing him of shop-lifting. The 27-year-old man died while being taken to hospital by the police.
Two of the seven attackers have been arrested by the Kerala Police.
The police say the man, a vagrant who lived in the forests near the village, used to steal from local shops to survive. He was believed to be mentally unstable.
On Thursday, some local people allegedly tracked him down, tied him up, thrashed him for hours. Some took selfies during the mob attack.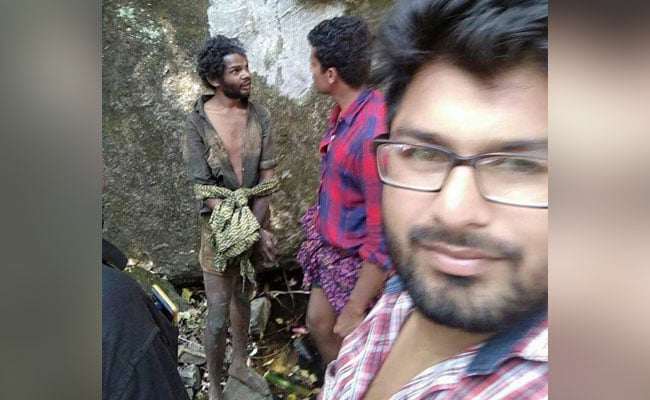 Someone called the police around noon. When the man was being taken away by the police, he vomited and collapsed. By the time he was taken to hospital around 5 pm, he was dead. A case of unnatural death has been registered for now, say the police.
"The tribal man was brutally beaten up by locals. We have identified at least seven accused. But unfortunately, the death happened while he was in police custody, since he was being taken to the hospital by the police. For now, a case of unnatural death has been filed. We are waiting for the post-mortem before filing a case of murder. Then all the accused will be arrested," said Prateesh Kumar, the police chief of Palakkad.
This is the third mob attack reported in Kerala in the past few weeks.
Last month, a mentally ill woman was beaten and tortured by three women in front of a crowd in Pallipuram. Her feet were burnt with an iron ladle. When a mobile video of the assault was circulated on social media, the police filed a case against the women.
Earlier this month, a transgender person was harassed and stripped by a mob in Thiruvananthapuram.