Highlights
Congress hammered in today's election results
Congress loses Kerala to Left Front, Assam to BJP
Need younger leaders, can't blame central leadership: Shashi Tharoor
New Delhi:
The Congress needs to "move beyond this cliched introspection business into some serious action", said Shashi Tharoor, one of the party's 44 parliamentarians as the election results today collated another massive failure for the Congress.
Mr Tharoor said the party's central leadership - its First Family of the Gandhis - cannot be held accountable for the Congress debacle which saw it voted out in Assam and Kerala.
All state elections are not a referendum on national leadership, there are local issues involved," Mr Tharoor said, reflecting the traditional Congress refusal to question the efficacy of the Sonia-Rahul Gandhi combo as its driving force.
Rahul Gandhi, Congress Vice President, tweeted that he accepts the people's verdict with all humility and will focus on improvement. Under his leadership, the Congress slid in the 2014 general election to its worst-ever performance.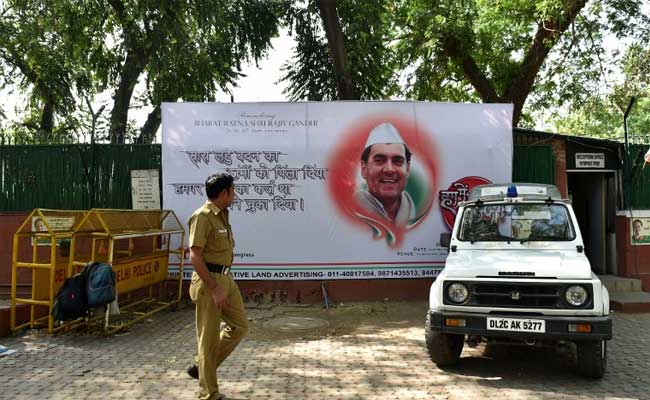 In Assam, led by the Congress for 15 years, the BJP has triumphed to land its first North Eastern state. Kerala has switched sides from the Congress-led coalition to the Left Front. After today's results, the only major state the party governs is Karnataka.
Mr Tharoor, 60, who represents Kerala in the Lok Sabha, said what's obvious is the desperate need for younger leaders. The Left's chief ministerial contenders include VS Achuthanandan, who is 93, and played a lead role in the winning campaign.
"The majority of the people who have won seats for the UDF (Congress alliance) in Kerala are extremely young leaders in their early 30s," said Mr Tharoor, who not only saw a glass half-full but seemed to raise a toast with it. "That's a great sign, it shows a party that's capable of reaching out to a younger generation, that will be a party that focuses on the future...I think you'll see the Congress reinventing itself in Kerala as a party of young leadership".
That strategy, he said, should be implemented "across the length and the breadth of the country."
"I'm not suggesting there should be a wholesale clean out, because every party needs a blend of experience and youth, but very clearly, the time to inject young people in positions of responsibility and leadership across the party is very clear."