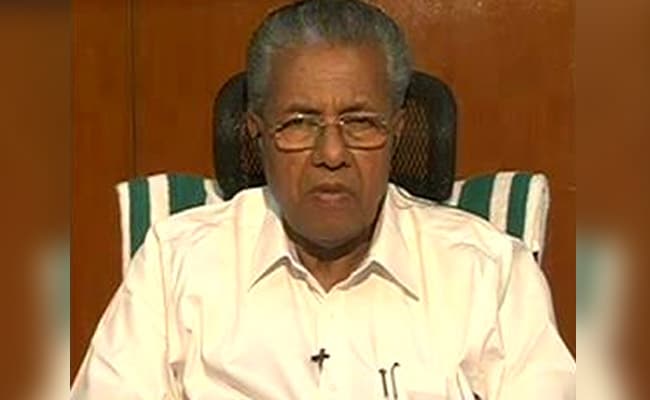 Thiruvananthapuram:
The Congress-led opposition UDF today hit out at Kerala Chief Minister Pinarayi Vijayan for criticising the head priest of Lord Ayyappa temple in Sabarimala, saying it was an "onslaught" on devotees across the world.
The 'tantri' (the head priest) is the final authority in deciding the rituals and traditions of the Lord Ayyappa temple and any remarks against him is "unbecoming" of the position of a chief minister, Opposition leader in the Assembly Ramesh Chennithala told reporters.
He also alleged that the chief minister was threatening the Travancore Devaswom Board (TDB), which manages the shrine, because it was not acting as per his orders.
The anger over the non-implementation of his order to bring women to the hill shrine anyhow, was reflected in his words against the head priest and the TDB, Mr Chennithala said.
"Police had tried to bring activist women to Sabarimala by giving them their uniform but failed. The Chief Minister is showing that anger towards the tantri," he said.
"His attack against the head priest was an onslaught on devotees of Lord Ayyappa across the world," he added.
Mr Vijayan is trying to create fear and anxiety among devotees through his statements, the Congress leader alleged.
Referring to several Supreme Court judgments regarding the custody of temples, Mr Chennithala said "in Sabarimala, tantri holds a paternal position in relation to the principal deity Lord Ayyappa."
Showing the hereditary tantri family in bad light was unbecoming of a chief minister, he alleged.
At a public meeting held at Pathanamthitta district on Tuesday, Mr Vijayan had criticised Sabarimala head priest, Kandararu Rajeevaru for his stand that he would close the temple and go if young women were allowed inside the temple complex.
He had also said that it was improper for the tantric and the 'parikarmies', temple employees assisting priests in pujas, to oppose the government decision to implement the Supreme Court verdict permitting women of all age groups into the hill shrine.
The Sabarimala tantri had extended support to the series of agitation staged by Ayyappa devotees across the state against the government's decision to implement the top court order.
Besides Rajeevaru, other members of the tantri family had also participated in some of the prayer meetings, organised in protest against the implementation of the verdict.